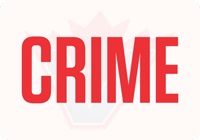 THE Ministry of Finance's Investigations Unit seized more than 1.5 million grams of illegal tobacco destined for the Lower Mainland the first quarter of fiscal year 2019-20.
The tobacco seized earlier this year represents more than $425,000 in provincial tobacco tax loss and equals approximately 1.6 million cigarettes. The illegal tobacco was seized during three operations:
* Vancouver/Burnaby: 1,558,040 grams seized
* Vancouver, Downtown Eastside: 10,000 grams seized
* Richmond: 1,140 grams seized
These seizures are in addition to the 5.75 million grams of contraband tobacco seized in Vancouver during the 2018-19 fiscal year.
Tobacco is a harmful and addictive product. Contraband tobacco, which is less expensive than tobacco sold legally, contributes to overuse. Tobacco overuse is associated with diseases such as lung cancer and heart disease, which puts additional pressure on B.C.'s health-care system, says the government.
Other harms associated with contraband tobacco use include:
* increased criminal activities, such as organized crime and drug and gun trafficking.
* reduced tax revenue for government programs, including health care and education.
To prevent illegal activity, the Investigations Unit works closely with law enforcement agencies, such as municipal police forces, the RCMP, Canada Revenue Agency and the Canadian Border Services Agency. Government also has a retail tobacco inspection program that helps prevent the sale of contraband products in retail outlets.
Individuals may also anonymously report the illegal sale and distribution of contraband tobacco through the Ministry of Finance's tips line:
* Toll-free: 1-877-977-0858
* Email: IUnit@gov.bc.ca (mailto:IUnit@gov.bc.ca)
The public can also contact Crime Stoppers: http://bccrimestoppers.com/
Learn More:
To read more about illegal tobacco, visit: gov.bc.ca/tobaccotax (http://www.gov.bc.ca/tobaccotax)