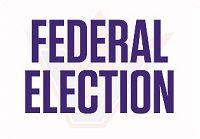 ***ONTARIO: 15 LIBERALS, 1 CONSERVATIVE
Who could have really imagined that as many as 16 South Asian MPs would be elected from Ontario?
South Asian candidates who ran for the Conservative Party, the NDP and the Liberal Party in Ontario come from diverse backgrounds – and from every corner of the world and included Sikhs, Muslims, Hindus and Christians. But above all things, they are highly qualified professionally and experience-wise in their respective fields.
There were 16 South Asian candidates running as Liberals – and ALL BUT ONE won.
There were 12 running as New Democrats (they included Martin Singh who is a Caucasian Sikh married to a South Asian Sikh) and ALL LOST.
ONLY ONE of the 10 South Asians running as Conservatives won: Bob Saroya (Markham-Unionville).
All three South Asian MPs – Conservative Bal Gosal (Bramalea-Gore Malton), minister of state (sport), Conservative Parm Gill (Brampton-Springdale), and NDP's Rathika Sitsabaiesan (Scarborough-Rouge River) – lost.
Winners (all except for Raj Grewal are running again)
LIBERALS:
1. Gary Anandasangaree
Scarborough–Rouge Park
2. Chandra Arya
Nepean
3. Navdeep Bains
Mississauga-Malton
4. Bardish Chagger
Waterloo
5. Raj Grewal
Brampton East
6. Iqra Khalid
Mississauga-Erin Mills
7. Kamal Khera
Brampton West
8. Yasmin Ratansi
Don Valley East
9. Ruby Sahota
Brampton North
10. Raj Saini
Kitchener Centre
11. Ramesh Sangha
Brampton Centre
12. Sonia Sidhu
Brampton South
13. Gagan Sikand
Mississauga—Streetsville
14. Arif Virani
Parkdale–High Park
15. Salma Zahid
Scarborough Centre
CONSERVATIVE
16. Bob Saroya
Markham-Unionville
***BRITISH COLUMBIA: 5 LIBERALS
Of the 13 South Asians who ran as candidates for the Conservatives, the Liberals and the NDP, five – ALL LIBERALS – were elected MPs, while three incumbent MPs – Nina Grewal (Conservative – Fleetwood-Port Kells), Jinny Sims (NDP – Surrey-Newton) and Jasbir Sandhu (NDP – Surrey Centre) – lost.
Those who won were former MP Sukh Dhaliwal (Surrey–Newton), MP Hedy Fry (Vancouver Centre), Harjit Sajjan (Vancouver South), Randeep Sarai (Surrey Centre) and Jati Sidhu (Mission–Matsqui–Fraser Canyon).
Although there was some split between so-called moderate Sikhs and so-called conservative Sikhs in some ridings, in the end it appears that most Sikhs and other South Asians just wanted to get rid of the Harper government and ended up supporting the Liberal candidates both in B.C. and elsewhere.
Winners:
SUKH DHALIWAL (Surrey–Newton)
(Dhaliwal – 24,869 / Jinny Sims (NDP) – 11,604 / Harpreet Singh (Conservative) – 6,976)
HEDY FRY (Vancouver Centre)
(Fry – 31,688 / Constance Barnes (NDP) – 10,913 / Elaine Allan (Conservative) – 9,345)
HARJIT SAJJAN (Vancouver South)
(Sajjan – 21,775 votes / Wai Young (Conservative) – 15,108 / Amandeep Nijjar (NDP) – 6,256)
RANDEEP SARAI (Surrey Centre)
(Sarai – 18,530 votes / Jasbir Sandhu (NDP) – 12,512 votes / Sucha Thind (Conservative) – 8,206)
JATI SIDHU (Mission–Matsqui–Fraser Canyon)
(187/189 polls: Sidhu – 16,264 / Brad Vis (Conservative) – 15,109 / Dennis Adamson (NDP) – 8,854)
***ALBERTA: 2 LIBERALS, 1 CONSERVATIVE
In Alberta, Darshan Kang, a former Liberal MLA for Calgary-McCall, defeated Conservative MP Devinder Shory in Calgary Skyview. Kang (Liberal) garnered 20,644 votes while Shory won 17,885 votes. Sahajvir Singh, the NDP candidate who is a land developer and community organizer, got only 3,605 votes.
In a stunning upset, Minister of State for Multiculturalism Tim Uppal was defeated by the Liberals' Amarjeet Sohi, an Edmonton City Councillor, by only 80 votes. Uppal was evidently a victim of Prime Minister Stephen Harper and Multiculturalism Minister Jason Kenney's bigoted attack on the niqab that upset millions of Canadians across the country.
Veteran MP Deepak Obhrai won from Calgary Forest Lawn by defeating his Liberal rival Cam Stewart by almost 5,000 votes (19,694 votes to 14,762 votes). Obhrai openly criticized Bill C-24 that allowed the federal government to revoke Canadian citizenship of dual citizens if they were found guilty of terrorism or other serious crimes. He claimed that he was not comfortable with government having such power because he had seen this abused during his travels around the world.
Winners:
LIBERALS:
DARSHAN KANG (Calgary Skyview)
AMARJEET SOHI (Edmonton Mill Woods)
CONSERVATIVE
DEEPAK OBHRAI (Calgary Forest Lawn)
***QUEBEC: 1 LIBERAL
In Quebec, the South Asian star was the Liberals' Anju Dhillon – the first Canadian Sikh to practice law in Quebec courts. Dhillon, who ran from the Quebec riding for Dorval–Lachine–LaSalle, was elected with 53 per cent of the total vote cast. She beat her closest rival, the NDP's Isabelle Morin, by more than 16,000 votes (29,940 votes to Morin's 13,639 votes). Dhillon was born and raised in the same riding, where she currently lives and works as a lawyer.
LIBERAL
ANJU DHILLON (Dorval–Lachine–LaSalle)