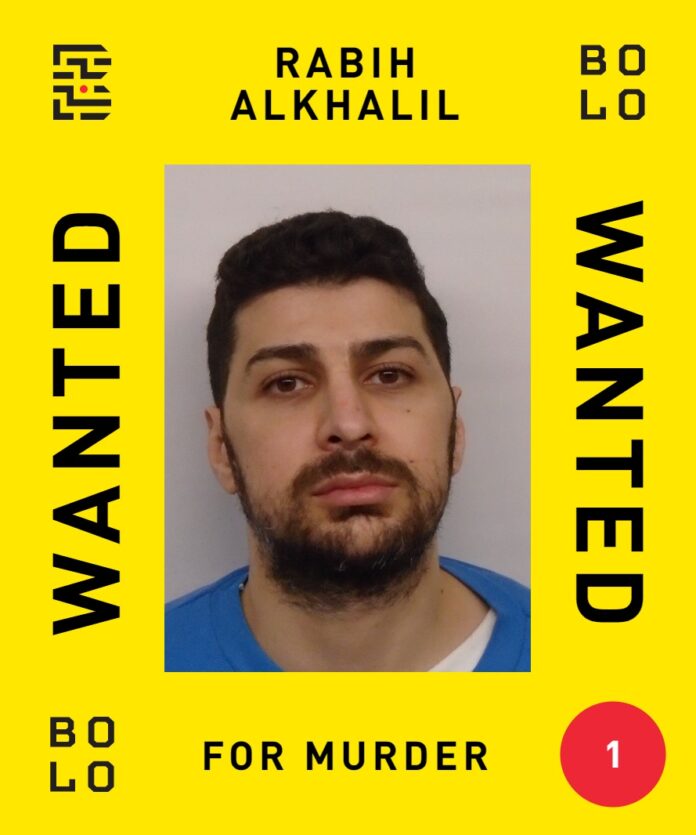 THE BOLO program on Tuesday, in cooperation with Metro Vancouver Crime Stoppers, announced a reward up to $250,000 for any information leading to the arrest of escaped killer Rabih (Robby) Alkhalil.
The reward is available only until May 1, 2023, and the tipster will have one year from the date of arrest to claim the reward.
BOLO warns on its website: "Take no action to apprehend Alkhalil yourself. He may be armed and dangerous."
It also warns: "Anyone offering Alkhalil assistance in evading arrest may be considered an accessory after the fact and face charges. Section 240 of the Criminal Code of Canada states that "everyone who is an accessory after the fact to murder is guilty of an indictable offence and liable to imprisonment for life.""
The website states: "During the evening hours of Thursday, July 21, the RCMP were called to the North Fraser Pretrial Centre in Port Coquitlam for the escape of Rabih Alkhalil, a high-profile prisoner.
"Alkhalil was standing trial for murder when he escaped with the assistance of two accomplices posing as contractors.
"Alkhalil is wanted on Canada-wide warrants for murder, conspiracy to commit murder, and being unlawfully at large. He is a very dangerous criminal with a lengthy criminal record and extensive ties to organized crime. An Interpol Red Notice has been issued for him.
"In 2017, an Ontario judge sentenced Alkhalil to life in prison for the first-degree murder of a man in a Toronto coffee shop. He was also given a concurrent sentence of 20 years for conspiracy to commit murder.
"In 2020, in Quebec, Alkhalil was sentenced to eight years in prison for drug trafficking.
On August 30, 2022, after his escape from the North Fraser Pretrial Centre, a jury found Alkhalil guilty of first-degree murder, the crime for which he was standing trial in B.C."
(A B.C. Supreme Court jury found Hells Angel Larry Amero guilty of conspiracy to commit murder in the shooting death of Sandip "Dip" Duhre at Downtown Vancouver's Sheraton Wall Centre on January 17, 2012, and the homicide of Sukhveer (Sukh) Dhak who was gunned down along with his bodyguard, Thomas Mantel, in the lobby of the Executive Hotel and Conference Center in the 4200-block of Lougheed Highway in Burnaby on November 26, 2012. Alkhalil was found guilty of conspiracy and first-degree murder in Duhre's death and guilty of plotting to murder Dhak.)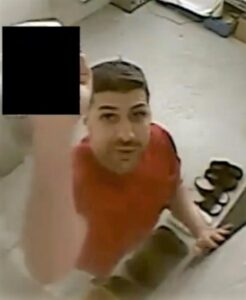 Alkahlil's aliases include Rabi, Robby, Robbi, Rabih Al Khalil, Philip Betencourt Furtado, and Philip Bettenecourt Furtado.
Other info:
Born: May 8, 1987
Cultural background: Middle Eastern
Nationality: Canadian
Languages spoken: English, French, Arabic
Height: 5 ft 10 in / 178 cm
Last known weight: 165 lbs / 75 kg
Build: Small to medium
Eye colour: Dark brown
Last known hair colour: Black
Also look for two birthmarks on left cheek. Faint scar above nose (near left eyebrow).
The website states: "It is unknown if Rabih Alkhalil is still hiding in Canada or has been successful in fleeing the country. Alkhalil is known to use fake identity documents and passports."
Submit your tip to RCMP Coquitlam Detachment at 1-877-687-3377 / coquitlam-bolo@rcmp-grc.gc.ca or anonymously to Crime Stoppers at 1-800-222-TIPS (8477) / solvecrime.ca
READ ALSO:
Photos of suspects in Alkhalil escape from North Fraser Pretrial Jail released