BC Coroners Service reporting released on Tuesday shows at least 160 lives were lost in the province as a result of suspected illicit drug toxicity in May.
"More than five years into this public health emergency, we continue to lose our loved ones, friends and neighbours at an almost unimaginable rate," said Lisa Lapointe, Chief Coroner. "There is no way to measure the catastrophic impact that the loss of these lives have had on every community in our province. Today, I grieve with all those who have lost someone close to them as a result of this crisis."
An average of 5.2 lives were lost to illicit drugs every day in May. The 160 deaths are the second-most ever recorded in the month after May 2020 (177 deaths). The 851 lives lost between January and May are the most ever reported in the first five months of a calendar year, surpassing the 704 deaths reported in January-May 2017 by almost 21%.
The overall rate of deaths due to toxic illicit drugs in British Columbia now stands at 39.3 per 100,000 residents. Every health authority in the province has recorded a death rate greater than 33.6 per 100,000 residents, the previous provincial high established in 2020.
Expedited toxicological results indicate the variability of the drug supply continues to pose a threat to substance users, as 27% of the samples tested in April and 25% of samples tested in May contained extreme concentrations (more than 50 micrograms per litre) of fentanyl – the highest rates reported since at least the beginning of 2019. Carfentanil, a more potent analogue of fentanyl, has now been detected in 75 deaths in 2021 after being identified in 65 investigations in all of 2020. Additionally, 60% of returned tests in May were positive for benzodiazepines, which create significant life-saving challenges for first responders when used in combination with opioids.
"As the COVID-19 pandemic begins to wind down, we must turn our attention to combating B.C.'s other public health emergency with the same sense of urgency," Lapointe said. "We need to ensure that safe alternatives to toxic illicit drugs are available throughout the province, and that we are taking meaningful steps to reduce stigma and offer substance users access to the supports they need and are seeking."
Additional key preliminary findings are below. Data are subject to change as additional toxicology results are received:
* May 2021 is the 15th consecutive month in which British Columbia has experienced more than 100 deaths per month due to drug toxicity.
* Virtually all drug toxicity deaths are due to mixed drug toxicity, with the four most frequently detected substances being fentanyl, cocaine, methamphetamine/amphetamine and other opioids.
* Post-mortem toxicology results suggest there has been a greater number of cases with extreme fentanyl concentrations after April 2020, compared with previous months.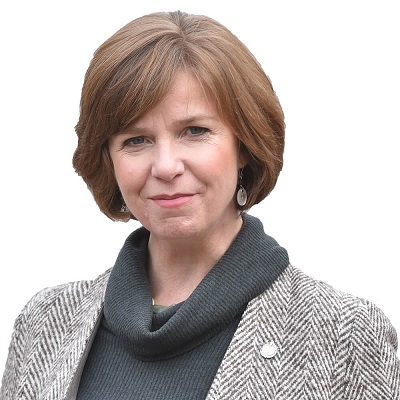 MINISTER of Mental Health and Addictions, Sheila Malcolmson, said in a statement:
"Deepest condolences go to all those who lost someone to the poisoned drug supply in May – and at any time. Thousands of people are grief stricken from losing someone they love to overdose. On days like these, our collective sorrow swells for all those who are missing someone.
"With more than five people dying each day in British Columbia due to poisoned, unpredictable drugs, it's especially important to understand that toxic drugs are circulating, and people should take every precaution when they use. More people are dying from smoking and/or inhaling drugs than from injecting them.
"Many are eager to socialize as COVID-19 restrictions lift, and people must be aware illicit drugs are more toxic and unpredictable than ever before. The drugs you might use today are not the same as they were one or two years ago.
"People who use drugs recreationally and regularly are all at high risk. If you plan to use – whether at home, at a party or event, know how to stay safer – this can mean the difference between life and death.
"Do not use alone – buddy up, and download the free Lifeguard app. This app has saved lives before, and it could save yours next.
"Carry naloxone with you and know how to use it. Call 911 if you or someone else needs help. First responders are here to help, not judge.
"Visit a supervised consumption site or an overdose prevention site for free drug checking and other harm reduction services. You can find one near you online: StopOverdoseBC.ca
"As British Columbians gear up for a social, rejuvenating summer after much sacrifice and restraint, please have these conversations with your family and friends. The more we talk openly about drug use, the more lives we can save.
"Our government will continue expanding life-saving resources across the continuum of care, from prescribed safer supply to more treatment beds. Going forward, we are deepening our investment in people and innovative solutions to turn this crisis around."
THE BC Liberals said that Tuesday's updated illicit drug overdose report by the Coroners Service shows B.C.'s deadly overdose crisis continues to claim far too many lives, while the NDP government fails to use every tool to help bring an end to the epidemic.
"Urgent action is needed. Month after month, too many lives are lost – and too many loved ones are forced to mourn a tragic, irreplaceable loss to their families and communities," said Trevor Halford, BC Liberal Critic for Mental Health and Addictions. "The current crisis in B.C. cannot simply be blamed on the impacts of the pandemic. It's also due to the lack of proper supports available in our province. Nearly 28 per cent of all opioid-related deaths in Canada are in British Columbia – demonstrating just how severe the crisis is in our province, and how we need more resources to save lives."
Culturally appropriate services are also critical to ensure a continuum of care, as First Nations people, especially First Nations women, continue to be disproportionally represented in opioid-related deaths in B.C. First Nations people died at 5.3 times the rate of other B.C. residents in 2020, up from 3.9 per cent in 2019.
"The time for talk is over. People living with addiction need access to a continuum of care so that when they need help it's readily available to them. That means immediate action to ensure more treatment beds, better prevention efforts, and more culturally sensitive resources," said Halford. "Despite more than a year of record overdose numbers, John Horgan and the NDP's inaction continues to put lives at risk, failing the people who need access to lifesaving resources right now."
The BC Liberals said that on May 14, Interim Leader of the Official Opposition Shirley Bond wrote a letter to Premier John Horgan calling on the NDP government to activate the Select Standing Committee on Health to urgently address mental health and addictions issues in a public, all-party setting. As of today, the Official Opposition's request has yet to receive a response from Horgan and the committee has not been activated.