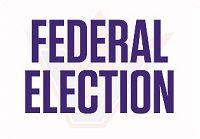 SUMMARY
The Liberals and Conservatives remain in a statistical tie nationally. The Conservatives have clear leads in the Prairies whereas the Liberals have leads in Ontario, Quebec, and Atlantic Canada. BC is a close race overall.
54% of those who have voted or definitely plan to vote say it's definitely time for a change of government whereas 21% say it's definitely best to keep the Liberals in office.
NDP leader Jagmeet Singh has the most favourable image (+17), while Mr. Trudeau, Mr. O'Toole, and Ms. Paul all have net negatives. All have seen their images become more negative since the weekend.
30% of those who haven't voted but have a first preference say they could still change their mind before they vote. 4% of non-voters are entirely undecided.
With five days to go, this election is still close but at this point, the Liberals have a clear advantage thanks to their leads in the country's two largest provinces.