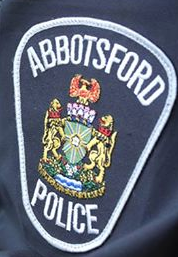 ABBOTSFORD Police are investigating a suspicious incident that was reported on Saturday, October 16, in the area of Kipling Street and King Road.
There was a report of a small group of persons who were observed on foot in the area possibly carrying firearms. The group is believed to have been in the area for several hours on Saturday morning and in the early morning hours of Thursday, October 14.
Abbotsford Police will remain in the area to ensure public safety and to canvass for additional information. The investigation has been assumed by the Abbotsford Major Crime Unit.
Police request that residents in the area remain diligent and to call the police if they see any suspicious activity. If you have any information that will assist the police or CCTV or dashcam footage, you are requested to contact the Abbotsford Police Department at 604-859-5225 or text the department at 22973 (abbypd).