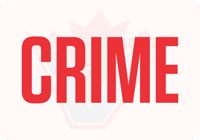 ON July 8, Abbotsford Police patrol officers observed a stolen flat deck truck transporting an excavator onto a residential property in the 1200-block of Columbia Road.  Upon further investigation, additional stolen items were located on the property.  A 45-year-old man was arrested for possession of stolen property.
The execution of search warrants resulted in the seizure of over $300,000 worth of stolen property (including excavating equipment, commercial tractor trailer units, bobcats, trailers, jet ski, and vehicles), illicit drugs (including suspected heroin, cocaine and methamphetamine ) and five firearms (located in a stolen camper trailer). 
Abbotsford Police said on Wednesday this is an active investigation.  Police continue efforts to return the recovered stolen property to its rightful owners. Additional information may be provided as this investigation develops.