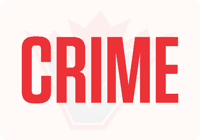 ON August 10, just after midnight, Abbotsford Fire Rescue Service and the Abbotsford Police Department responded to a report of a fully engulfed barn fire in the 31000-block of Harris Road. 
The property owners were asleep at the time but were awoken by a passerby who noticed the blaze. The passerby and owners worked together to ensure that all of the animals were moved to safety.  No injuries were sustained in the fire. 
Abbotsford Fire Rescue Service have confirmed the fire was intentionally caused. The Abbotsford Police Department Major Crime Unit will be investigating this incident as an arson. 
The Major Crime Unit detectives and the Forensics Identification Unit are canvassing for video and additional witnesses. Anyone with information about this investigation is asked to contact the Major Crime Unit at 604-859-5225 or call CrimeStoppers at 1-800-222-8477.