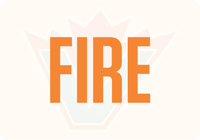 ABBOTSFORD Police patrol officers on Tuesday were called to the 32800-block of Marshall Road for a report of theft from auto.  As officers responded to the area, they saw large plumes of smoke and located a fire at an apartment building in the open-air parking lot.
Police said the investigation is in the preliminary stages and investigators are attempting to determine whether the fire and thefts are related and if the fire was intentionally set.  The fire started near a carport, damaging seven vehicles parked underneath. The suspect fled prior to police arrival.
No one was injured in the incident.
Abbotsford Police and Abbotsford Fire Rescue Service are continuing their investigation.
If you were in the area and witnessed or have CCTV footage or dashcam footage of this incident, contact the Abbotsford Police Department at 604-859-5225, text the department at 22973 (abbypd).