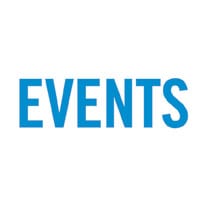 (These are FREE listings. Submit your event / announcement at EditorVoice@gmail.com)
Note: Please do not send posters and pdf's. Just type out the event details in a simple format in your emails or they may not be accepted.
South Asian Seniors: Experiences of Journey to Canada
(This event was postponed last weekend due to some unavoidable circumstances.) Vedic Seniors Parivar Center of Vedic Hindu Cultural Society Surrey invites South Asian adults / senior members as well as non-members to attend a talk show on sharing the Experiences of Journey to Canada by the members / participants on Sunday, February 17, 2-3:30 p.m., at Shanti Niketan Hall of Lakshmi Narayan Hindu Temple, 8321 140th Street, Surrey. Tea and light snacks will be served. Contact Surendra Handa, Coordinator, at 604-507-9945 for further information.
Museum of Surrey Punjabi Exhibition: Public Input
Museum of Surrey is gearing up to feature Punjabi stories of Surrey as its first major community-led exhibition in the new feature gallery. This dynamic cultural showcase will run October 2 to December 22, shining a spotlight on the unique story of the Punjabis here in Surrey. In addition to having exhibitions, programs and events that attract visitors from all over the province, the recent 15.7 million-dollar expansion allows for the facility to be a 'people museum' – a community hub that celebrates the people and communities of Surrey. The Museum encourages Surrey Punjabis to be part of history in the making by adding their input to the exhibit. Community sharing sessions were held throughout the city in January and February for people to share stories and photos of personal objects to be considered for display. The last info session is on Sunday, February 17, 12–4 p.m., Museum of Surrey, Program Rooms 1 and 2. Contact email Colleen Sharpe, curator of exhibits, at colleen.sharpe@surrey.ca or call 604-592-6959 for more info.  The site, located at 17710 56A Avenue in Surrey, is also home to Heritage Square, where the Anderson Cabin, 1881 Town Hall and Anniedale School are situated. Free admission to Museum of Surrey is sponsored by the Friends of the Museum and Archives Society.
Surrey Board of Trade
Focuses on Transportation and Land Use Planning with Chair of the Translink Mayor's Council and Metro Vancouver Mayor's Board Chair. Date: Wednesday, February 20. Time: 11:30 a.m.-1:30 p.m. (Keynote speakers to present at approximately 12:25 p.m.) Location: Civic Hotel (beside Surrey City Hall – 13475 Central Avenue, Surrey). Speakers: Chair of the Translink Mayor's Council and New Westminster Mayor Jonathan Coté and Metro Vancouver Board Chair, Councillor Sav Dhaliwal on how they will be engaging the business community in decision making.  Purpose: Development, Transportation, Industrial Lands, Private Sector Investment Recent and future decisions by Metro Vancouver Mayors impact city building. They make important decisions regarding land use and transportation infrastructure which affect all industry sectors. For further information, email anita@businessinsurrey.com or at 604-634-0342.
Newton BIA: Notice of AGM
Annual General Meeting of 2019 and elections for next year's executive positions. All businesses and property owners within the Newton BIA area are invited to attend (no charge). Coffee and light refreshments will be served throughout. 11:30 a.m. – Doors open. 11:30 a.m.-12 p.m. – Registration / Networking. 12 p.m. – Annual General Meeting. Location: Newton Cultural Centre, 13530 72nd Avenue, Surrey. When: Thursday, February 21, 11:30 a.m.-1 p.m. Registration is required. Call for nominations: Being involved in the Newton BIA is a highly rewarding and fun experience which provides members with an opportunity to engage with peers, professionals and the community. Nominating for a Board Member position shows your willingness to be a crucial part the Newton BIA team for 2019. You are committing to attend a minimum of one Board meeting a month. Nominations are now open. Nomination deadline is February 11. You are required to be present at the AGM in order to be voted in.
Enhanced Settlement Services for Women (ESSW) Program
The Enhanced Settlement Services for Women (ESSW) Program at MOSAIC in Surrey is available for vulnerable newcomer women living in the Surrey area. Services include: basic counselling support; information and orientation; information on rights; referrals; monthly educational workshops. All Surrey newcomer women are welcome to the ESSW free monthly workshops from 10 a.m.-12 p.m.: * Family Law: February 19 * Self-Care: March 18 at #200-7134 King George Boulevard, Surrey. Phone: 778-591-9334, ext 193. Contact Torfeh: tjahanbakhsh@mosaicbc.org. Women only group. Bring your ID for registration. Bus tickets and light refreshments provided. Interpretation Services available (to be booked in advance). * Sometimes the settlement process can be hard on families, and newcomer women may find themselves faced with challenges and/or in an unhealthy relationship. A Woman's Support Worker can provide: comprehensive intake and needs assessment; basic counselling and emotional support; information and orientation; referrals to community services; monthly topical workshops. To learn more about the free and confidential services, call and speak to the Women's Support Worker, Torfeh Jahan, at 778-591-9334, ext. 193. Location: #200-7134 King George Boulevard, Surrey.
Punjabi Language Celebration
Punjabi Language Education Association (PLEA) in partnership with Deepak Binning Foundation and Kwantlen Polytechnic University (KPU) observe 16th Annual International Mother Language Day on Saturday, February 23, 1:30-4 p.m., at Spruce Building Atrium – Kwantlen Polytechnic University (KPU), 12666 72nd Avenue, Surrey. * Discussions: Ongoing efforts to promote Punjabi Language education in BC * Young Punjabi learners will share poetry, songs and stories * PLEA will honour two individuals for their important role in promoting Punjabi language education * PLEA invites everyone to come and be part of the annual celebration of their mother tongue Punjabi. Free event with refreshments. For more information, contact: Balwant Sanghera – 604-836-8976, Sadhu Binning – 604-437-9014, Parvinder Dhariwal – 778-838-1121 or Paul Binning – 778-889-8255.
SANSAD: Book Launch
Book launch: "Culture and Resistance" by Edward Said and David Barsamian on Saturday, February 23, 2-4 p.m., in Room 7000 at SFU Harbor Centre, 515 West Hastings Street, Vancouver. The late Edward Said left an indelible mark on post-colonial studies with his book, "Orientalism" and taught generations to recognize the West's constructions of its "other," particularly in the Middle East and the Islamic world. Moderator: Joanne Naiman. Main Speaker: David Barsamian, an investigative journalist, broadcaster and author. Panelists: Hanna Kawas, Adel Iskandar, Sana Janjua. Organized by South Asian Network for Secularism and Democracy (SANSAD), Canada Palestine Association, Independent Jewish Voices, and Committee of Progressive Pakistani Canadians (CPPC) with support from Dr. Hari Sharma Foundation and the Institute for the Humanities, Simon Fraser University.
South Asian Film Education Society (SAFES)
Film Screening and Discussion: "Shanghai". This is a free public screening and will be followed by a discussion. Sunday, February 24, 2-5 p.m., at Room 4955, SFU Goldcorp Centre, 149 West Hastings Street, Vancouver. The leader of a campaign against a big government project is killed in what appears to be a road accident. An IAS officer is ordered to probe the incident and the veils of falsehood begin to drop (IMDB). Director: Dibakar Banerjee. Cast: Abhay Deol, Emraan Hashmi. Language: Hindi/Urdu (with English subtitles).
https://www.facebook.com/events/321725381814697/
17th Annual Shakti Awards Nomination
The Shakti Awards are an opportunity for us to recognize these women, quite often the unsung heroes, and share their vibrant stories.  If you would like to nominate a woman that embodies Shakti, use the information below and email your nomination to shaktisociety2000@gmail.com no later than February 24. The Shakti Awards will be presented at the Shakti Awards Dinner Gala on Saturday, March 9 at Bollywood Banquet Hall at 6:30 p.m. We are expecting approximately 500 attendees. Tickets are $50 each. For tickets, donations and sponsorship enquiries, call 604-307-8796. Nominations must be submitted via email.
South Asian Seniors: Filing Income Tax Returns Free
Vedic Seniors Parivar Centre of Vedic Hindu Cultural Society Surrey informs South Asian seniors that during the tax filing period we can help you to file your income tax returns for the year 2018, free of cost, through the community volunteer program of Canada Revenue Agency, from February 25 to April 30 if you are living in Surrey / Delta. The eligibility criteria: 1.Single individual with annual income limit up to $ 35,000. 2. Couples with annual income up to $ 45,000. 3. Three persons income $47,500, 4. Four persons income $50,000 , 5. Five persons or more, add $ 2,500 for additional members. Interest income not over $ 1,000 and this income will be included as total eligibility. With no investment income, no rental income, no business or partnership income and no capital gain or loss. Sin# card and photo identity will be required as proof for documents. If you are eligible, contact Surendra Handa, Coordinatotr, at 604-507-9945 for further information.
Surrey Board of Trade
The Surrey Board of Trade is hosting Shane Simpson, BC Minister of Social Development and Poverty Reduction. This important portfolio to Surrey will focus on housing affordability, development, supply and construction, and poverty reduction strategies through an economic lens. Plus, hear his BC Budget overview. Date: Friday, March 1. Time: Lunch & Registration 11:30 a.m.; Program 12-1:30 p.m. Location: Civic Hotel (13475 Central Avenue, Surrey).
Surrey Top 25 Under 25 Awards
The Surrey Board of Trade is looking for nominations for the 9th Annual Surrey Top 25 Under 25 Awards.  It is looking for individuals that are 25 years old or younger that are doing great things in Surrey. They could be running their own business, volunteering, working on a community or school project that has made a significant difference in Surrey. The nomination deadline is Monday, March 11. Award Criteria: * Must be working on / worked on a business or community project in Surrey (including students) and / or; * Must be working in the Surrey business community and / or; * Must be contributing / have recently contributed to a business or community related project in Surrey and; * Must be 25 years of age or younger prior to April 24, 2019. The winners will be chosen based upon a subjective analysis of their business or community achievements, leadership ability, community involvement, professional achievements and uniqueness of their business or community projects. The nomination form is available on website: businessinsurrey.com. If you have any questions about the nomination form or process, contact: Melissa Peel: melissa@businessinsurrey.com or 604-634-0347. The selected winners will be recognized at Surrey's Top 25 Under 25 Awards event on Thursday, April 24, 5:30 – 8 p.m.
Tsawwassen Library: Getting to Know Dementia
If you, a family member or friend are experiencing, or know someone who is in the early symptoms of dementia, register for Getting to Know Dementia.  Enhance your basic knowledge about dementia on Tuesday, March 12 from 1 to 3 p.m. at the Tsawwassen Library and learn about the different types of support services, education and information available at any stage of the journey.  Registration required.  To register, contact the Alzheimer Society of BC at 604-449-5000 or email info.southfraser@alzheimerbc.org. If you are a caregiver or person living with dementia looking for information or assistance, call the First Link Dementia Helpline at 1-800-936-6033.
Dhahan Prize Submissions
Submissions are now open for the Dhahan Prize, the world's signature prize in Punjabi literature. Authors who have published novels or short story collections in 2018 in either of the Punjabi scripts, Gurmukhi and Shahmukhi, are invited to submit their works for the $25,000 CDN grand prize.  Two finalist prizes of $10,000 CDN will also be awarded.  The deadline for submissions is March 31. In addition to the Dhahan Prize Award, financial support will be provided to winning authors for transliteration and publication of their book into Gurmukhi or Shahmukhi scripts. Submissions will be accepted via the Dhahan Prize website, www.dhahanprize.com.  Eligible works of fiction must be received for review by March 31. For more information, visit www.dhahanprize.com or join the conversation on Twitter or Facebook. To submit, send an application to submissions@dhahanprize.com and mail three hard copies to: Dhahan Prize Book Submission, #1058 – 2560 Shell Road, Richmond, BC, V6X 0B8, Canada.
Neha Kakkar in Vancouver
Neha Kakkar who recently regaled audiences worldwide with her stint as judge at the Indian Idol Season 10, is coming with all her popular songs at the Queen Elizabeth Theatre on Sunday, April 1. Accompanied by Indian Idol singer and talented Mumbai musicians with her latest Aankh Maare and Kaala Chashma and many more upbeat songs. Tickets available at www.vtixonline.com and www.kvpentertainers.com or call Kamal Sharma of Kamal's Video Palace and KVP Entertainers at (604) 833-1977 or (604) 592-9777.
(For more events, visit the "Events" section of our website at voiceonline.com)