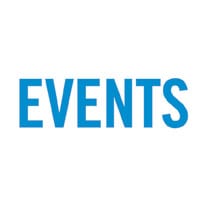 (These are FREE listings. Submit your event / announcement at EditorVoice@gmail.com)
Note: Please do not send posters and pdf's. Just type out the event details in a simple format in your emails or they may not be accepted.
Annual Khalsa Day Nagar Kirtan: Bellingham
The annual Khalsa Day Nagar Kirtan in Bellingham, Washington, takes place on Sunday, May 12 at 1 p.m. with Nishan Sahib Seva on Saturday, May 11 at 11 a.m. at Gurdwara Guru Nanak Parkash, 777 West Smith Road. (Phone: 360-325-1777). There will be many activities for kids and lots of food.
Pakistan-Canada Association
Iftar at Vancouver Jamia Masjid – 655. West 8th Avenue, Vancouver. Iftar is served every night of Ramadan at Vancouver Jamia Masjid. If you would like to sponsor an Iftar, contact Haroon Khan at 604-720-8054. * Ramadan Spirit Campaign – Saturday, May 25: For close to a decade Pakistan-Canada Association has been providing meals to the homeless of the Downtown Eastside in Vancouver. This year's event is taking place on  May 25 between Asr and Maghrib at the corner of Main and Hastings. We are always looking for volunteers to help serve meals and for kind donors to provide food for this event. If you would like to donate or volunteer, contact Haroon Khan at 604-720-8054. * Board of Directors and Trustees – 2019/2020: President – Shaukat Khan; Vice President – Hayat Soofi; General Secretary – Raza Mirani; Treasurer – Waqas Chaudhry; Public Relations – AbuBakr Khan; Directors – Mohd. Arfan Malik, Ramez Alam, Haroon Khan, Nayyar Sohail, Adeel Hussain; Trustees – Farrukh Alam, Saif Pannu, Liaqat Khan, Jamil Chaudhry, Ihsan Malik.
Walk For Drugs and Gangs Free Surrey
PICS Society is organizing a "Walk For Drugs and Gangs Free Surrey" from the Surrey City Hall to Holland Park on Saturday, May 18, from 9 a.m. to 12 p.m. Route: Surrey City Hall – Central Avenue – University Drive – Holland Park. Duration of walk: 30 minutes. This is an excellent opportunity to bring together families, educators, and community partners. As part of the agenda for this year's walk, we are focusing on highlighting the stories of the individuals and families affected by drug and gang violence.
Indians Abroad for Pluralist India
Indians Abroad for Pluralist India invites everyone to come to honour human rights defender from India, Deepika Singh Rajawat, on Saturday, May 18 at Room 120, City Centre Library, Surrey, between 2-4 p.m. Rajawat stepped forward to help the family of eight-year-old Asifa Bano, a Muslim nomad girl who was raped and murdered in Jammu and Kashmir in January 2018 by Hindus. She will be honoured at the event where she is coming to give a keynote address on the current situation in India under the rightwing Hindu nationalist Bhartiya Janata Party government. For more information, call Gurpreet Singh at 778-862-2454 or Parshotam Dosanjh at 604-512-8371.
Hindu Temple Burnaby
The next Seniors Medical Seminar is scheduled for Sunday, May 19 at 1:30 p.m., after lunch, at the Hindu Temple Burnaby, on the Second Floor Hall. Topic: Food Thy Medicine – Prescription From Your Doctor For Health. Presenter: Dr. Arun K. Garg. Assisted by Dr. Saroj Kumar and Aven Sidhu of Fraser Health, South Asian Health Research. * Seniors' Birthday: Those seniors who were born in the month of May should contact the Temple and there will be a celebration. After the event, snacks and tea will be served in the dining hall downstairs. Seniors Social & Support Centre, Hindu Temple Burnaby (Phone: 604-649-6619). For further information contact any of the following: Vikas Gautam: 604-377-0307; Vanita Puri: 604-861-9088; Roshan Kochhar: 604-253-4191.
Indian Summer's Annual Dinner
Indian Summer's annual Dinner by Starlight gala fundraiser: This year's guest of honour is renowned geostrategist and bestselling author Dr. Parag Khanna. The evening's theme will be "The Future is Asian," in honour of Dr. Khanna's just-released book of the same name. Date: Saturday, May 25. Location: Fairmont Waterfront Hotel, 999 Canada Place. Time: 7-11:30 p.m. Event website: www.indiansummerfest.ca, or specifically https://www.indiansummerfest.ca/event/dinner-by-starlight-the-future-is-asian/ The evening's meal is curated by celebrated chefs Vikram Vij and Karan Suri. Creating an exquisite, one-time only meal, reflecting the theme "The Future is Asian" – with Indian sushi, Thai-style Mulligatawny (it's like a soup), and rosewater macarons.
BC Bereavement Helpline
Event in support of National Victims & Survivors of Crime week (May 26 – June 1). "The Power of Collaboration – Helping Victims & Survivors of Crime" is supported by Moving Forward Family Services, Valley View Funeral Home, the Integrated Homicide Investigation Team (IHIT) and through funding from the Department of Justice. Date: Thursday, May 30. Time: 5-9 p.m. Location: Taj Park, 8580 132nd Street, Surrey. Dinner, educational presentations and information booths on the services, assistance and laws in place to help victims, survivors and their families will be provided. Up to 30-40 community organizations will be represented at this event. Presenters: Gary Thandi of the Moving Forward Family Services counseling organization – speaking on Trauma-Informed Care; Jasmine Bhambra – Jasmine lost her sister to homicide. She will talk about her grieving process, what she tried and what worked; Dr. Alana Abramson, Department. of Criminology, Kwantlen Polytechnic University, Board of Directors – BC Bereavement Helpline – speaking on Restorative Justice.
South Asian Family Association (SAFA)
SAFA presents Annual Mother & Daughter event on Thursday, May 30 at the Fraserview Banquet Hall, 8240 Fraser Street, Vancouver. Door opens at 6 p.m. Tickets are $30 per adult and $25 per child 5-18 years. Free for children under 5 years. This is ladies only event. Bring your mom or daughter and experience a night of food, dance and shopping. There will be prizes for the best mother & daughter dance, best song / poem and best traditionally dressed person. There will be a variety of vendors showcasing their products and services. Tickets are available by calling 778-688-3996 or 604-321-4366. In Vancouver, tickets can be purchased at the New Vision Hair Design at 6683 Fraser Street, Grace Beauty Salon at 6692 Main Street or Clique Boutique 1505 West 66th Avenue, Vancouver.
2nd Annual Women's Wellness Day
An Evening with Dr. Pushpa Chandra on Friday, May 31, 5-9 p.m., at Fry's Corner Beestro, 7480 176th Street (by Fraser Highway), Surrey. She has run over 500 marathons and ultra-marathons, and is one of only 18 women in the world who is a 'North Pole Grand Slammer'- one who has run marathons or longer races on all seven continents plus the North Pole. Check out full details and how you can reserve your seat at www.facebook.com/3EOrganization/ Cost: $20 per person (includes refreshments).
(For more events, visit the "Events" section of our website at voiceonline.com)