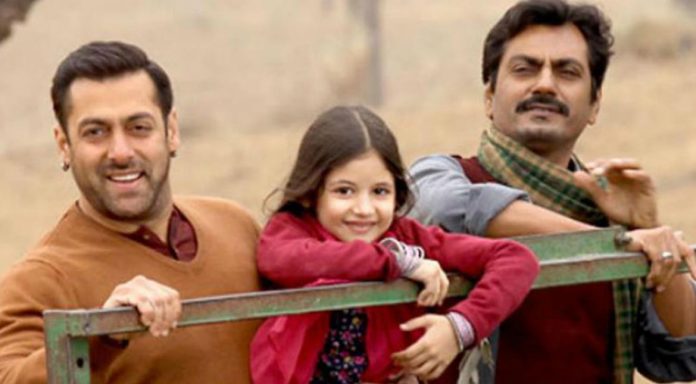 Beijing (PTI): Two years after it hit theatres in India, Salman Khan-starrer "Bajrangi Bhaijaan" will be released all over China on Friday, state media said on Tuesday.


The film, which was directed by Kabir Khan and also starred Kareena Kapoor Khan, tells the story of Bajrangi, an ardent devotee of Hindu deity Hanuman, who takes a six-year- old Pakistan girl to her homeland to reunite with her family.
"The story shows that love between people can transcend ethnicity, religion and nationality," state run Xinhua news agency quoted Salman as saying.
Aamir Khan's "Dangal" and "Secret Superstar" became major hits in China after their release in the country recently.
"Secret Superstar" raked in more than 700 million yuan (about USD 110 million) since its release on January 19.
"Drawing lessons from Hollywood films and innovation, the Indian film industry has been focusing on disclosing social realities," Ding Yaping, researcher with the Chinese National Academy of Arts told Xinhua.