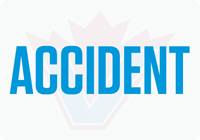 BURNABY RCMP are investigating a collision between a bus and a pedestrian that has resulted in potentially life-threatening injuries to a 41-year-old man.
The pedestrian was walking near the Sperling-Burnaby Lake Station Bus Loop when he was struck by a southbound transit bus turning into the bus loop just after 6 p.m. on Thursday, February 16.
Burnaby RCMP's Criminal Collision Investigation Team (CCIT) is working closely with Metro Vancouver Transit Police and the Integrated Collision Analysis and Reconstruction Service (ICARS) to determine the circumstances.
It was dark and raining at the time of the crash, but all contributing factors in this incident are still under investigation. The bus driver is cooperating with police.
Burnaby RCMP are appealing for anyone with dash cam video from the area near the Sperling-Burnaby Lake Station Bus Loop taken between 6 p.m. and 6:30 p.m. on February 16 to contact investigators.
Witnesses who have not yet spoken with police are asked to call Burnaby RCMP at 604-646-9999. Quote file number 23-5590.