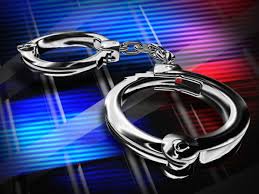 BURNABY RCMP on Tuesday arrested a 19-year-old man in relation to an incident at SFU.
Just before 2 p.m., multiple units from Burnaby RCMP responded to the 8800-block of University Drive for a report that a male was seen carrying a gun. The male was also believed to have been wearing clothing with a police crest, believed to be an RCMP crest.
Due to the nature of the call and the potential for threat to public safety, members from Burnaby RCMP's General Duty, Community Response Team, Bike Unit, Prolific Offender Suppression Team, Strike Force and Traffic Unit provided an integrated response along with RCMP Air Services, members from the Combined Forces Special Enforcement Unit and the Lower Mainland Integrated Police Dog Services.
Once on scene, police cleared two residences in the location where the man was last seen but could not locate him. Police then received information that the man was in a classroom close to the WAC Bennett Library. Police responded to the classroom, located the man and arrested him without incident.
When arrested, the man was wearing a ball cap with an RCMP logo on it and a replica firearm was located in a bag allegedly in his possession.
At this time no charges have been laid in relation to this incident.