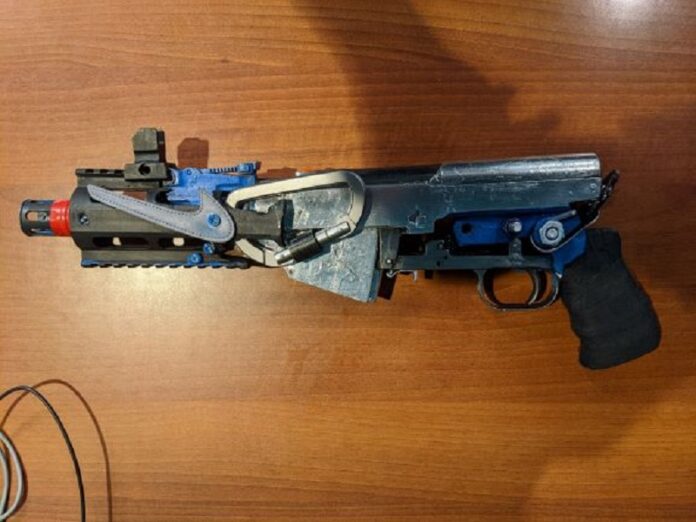 MULTIPLE firearm-related charges have been laid against a man allegedly found in possession of a modified SKS rifle in Whalley.
A Surrey RCMP frontline officer was conducting proactive patrols, shortly after 7 p.m. on November 7, when they encountered a stopped taxi with their hazard lights on at the intersection of 105A Avenue and King George Boulevard. The taxi driver was struggling to deal with an intoxicated man in the rear seat of the taxi. The officer assisted and ultimately arrested the man for causing a disturbance and public intoxication.
As the investigation progressed, the officer located and seized a modified SKS rifle (semi-automatic carbine) in the man's belongings.
The man was held in custody and on November 8, 43-year-old Reginald Bitternose was charged with four offences related to the illegal possession of a firearm.
"What began as an offer to assist a vehicle with their hazards on, turned into the seizure of a high-powered firearm, " said Superintendent Manly Burleigh, Surrey RCMP Operations Officers. "Our frontline officers are trained in quickly adapting their response based on changing circumstances. I am glad they were able to resolve this situation without anyone getting hurt."
Anyone with information about this incident is asked to contact the Surrey RCMP at 604-599-0502, or CrimeStoppers, if they wish to remain anonymous, at 1-800-222-8477 or www.solvecrime.ca.