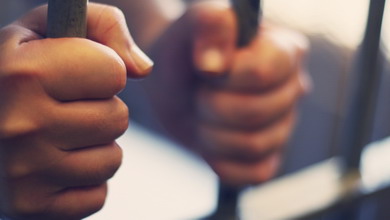 244 inmates that have tested positive at five of CSC's 43 institutions
THE Correctional Service of Canada (CSC) issued the following statement on Saturday:
"We wanted to provide an update on measures being taken to prevent the spread of COVID-19 at Mission medium-security Institution. We take this situation very seriously and know that families, employees and the public appreciate the latest information.
"These are unprecedented times and we are working diligently, and often around the clock, to prevent the spread of the virus. The situation around COVID-19 is both challenging and rapidly evolving and we continue to adapt our response and do everything in our power to keep our employees and inmates safe.
"One of the most important things is the detection and reporting of illness. This helps us take action to prevent any transmission to others. That is why public health has tested all inmates at Mission medium. As of today, test results show that 105 inmates have tested positive with two in hospital and 38 that have now fully recovered.
"We continue to medically isolate inmates who are symptomatic or have tested positive to prevent spread to others. This helps to protect inmates that do not have the virus and those who may be more vulnerable, such as older inmates or those with an underlying health condition. We are also working with an epidemiologist as well as public health authorities to implement advice on how best to cohort inmates. As an added protection, all inmates and staff are also given masks to wear.
"To make sure we are doing everything we can, we had experts come to Mission to review our infection prevention and control measures. As a result of their recommendations, we have implemented additional hand-washing stations, increased hygiene supplies throughout the institution, and continue to disinfect high-contact surfaces multiple times a day.
"We have also expanded our health care capacity. We now have a 24/7 nursing roster at Mission and a 7 day a week physician coverage, to provide ongoing care to inmates. We have dedicated equipment, such as low flow oxygen, and necessary medications in our institutions to treat inmates. In addition, a mobile medical unit at the Abbotsford Regional Hospital in British Columbia is in place to help support the inmates at Mission Institution, who may require hospital care. Our partnerships with public health and local hospitals are key to supporting the needs of our inmates.
"We have modified routines in our institutions to respect physical distancing measures. At Mission medium, for example, we have been making every effort to give inmates time outside of their cells, including to make phone calls and shower. Staffing levels can fluctuate and we have called out to other staff who may want to work at the site. We need to balance the need to make sure that time out of cells is done safely to prevent further spread.

"To date, out of a federal inmate population of approximately 13,900, there are 244 inmates that have tested positive at five of CSC's 43 institutions. We have no cases in the Atlantic and Prairie regions. At sites where there have been outbreaks, we are thankful to see both staff and inmates starting to recover. As our institutions remain operational during this health crisis, we want Canadians to know that every effort is being made to stay on top of this and we are doing everything in our power to keep Canadians and those in our custody safe."