BILL Morneau on Monday resigned as federal finance minister after five years in that portfolio, proving rumours about differences between him and Prime Minister Justin Trudeau to be true.
He is also quitting as MP for Toronto Centre, the riding he has been representing since 2015.
Morneau had reportedly lost support among Liberal MPs after the shocking revelation that he had accepted trips from WE Charity and only reimbursed the charity just before his appearance before a House of Commons committee. He didn't recuse himself from cabinet discussions to approve a $544-million contract for WE charity.
Both Morneau and Trudeau are under investigation by the Ethics Commissioner in relation to WE Charity to see if they breached the Conflict of Interest Act.
There have been reports that former Bank of Canada and Bank of England Governor Mark Carney is likely to replace Morneau and that he has been advising the government.
Trudeau in a statement said: "Today, Bill has announced that he will put forward his name as a candidate to be the next Secretary General of the OECD. Canada will vigorously support his bid to lead this important global institution that will play a critical role in the global economic recovery."
Trudeau said: "Today, I spoke with Bill Morneau and accepted his resignation. Since the day he was first elected and became Canada's Finance Minister nearly five years ago, Bill has worked relentlessly to support all Canadians and create a resilient, fair economy that benefits everyone. Under his leadership, Canada developed a strong economy with one of the best balance sheets in the G7, created over one million jobs, achieved the lowest unemployment rate in recorded history, lifted over one million people out of poverty, and created a coherent plan to protect the environment while growing the economy. Bill played a central role in transformational projects like the enhancement of the Canada Pension Plan and the creation of the Canada Child Benefit, which are improving the lives of millions of Canadian families.
"That focus and commitment to supporting families and businesses has served Canadians well since the outset of the global pandemic. Bill led the creation of the Canada Emergency Response Benefit and the Canada Emergency Wage Subsidy, along with many other emergency measures that millions of Canadians and thousands of businesses continue to rely on today. Every step of the way, Bill and I have worked closely together, along with our team of cabinet ministers and caucus members to help Canadians navigate this challenging time. Our number one priority has been supporting Canadian families and businesses the best and fastest way possible. Thanks to his unwavering leadership and commitment to service through the pandemic, our government has laid the groundwork for a strong economic recovery.
"I want to thank Bill for everything he has done to improve the quality of life of Canadians and make our country a better and fairer place to live. I have counted on his leadership, advice, and close friendship over the years and I look forward to that continuing well into the future. Bill, you have my deepest gratitude and I know you will continue making great contributions to our country and for Canadians in the years to come."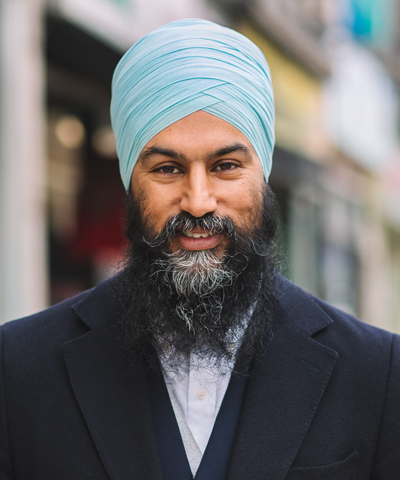 NDP Leader Jagmeet Singh in a statement said: "Canadians deserve a government that is focused on helping them, not on their own scandals and conflicts within their own party.

"That is especially true right now, as the pandemic has made it even more difficult for Canadians to make ends meet.

"During the worst recession since World War II, millions of Canadian families are worried about keeping a roof over their heads and food on the table. Just two weeks before Justin Trudeau is about to cut Canadians off the Canadian Emergency Response Benefit, his own scandals have distracted the government from the job of helping Canadians.

"This is the third time the Prime Minister has been investigated for breaking ethics laws – and he was found guilty the first two times.

"After losing his senior advisor, and Ministers Jody Wilson-Raybould and Jane Philpott, Mr. Morneau is the latest in a string of people that have taken the heat for the Prime Minister when he's gotten caught breaking ethics laws.

"When the Prime Minister breaks the law to help himself and wealthy insiders, all Canadians pay the price."