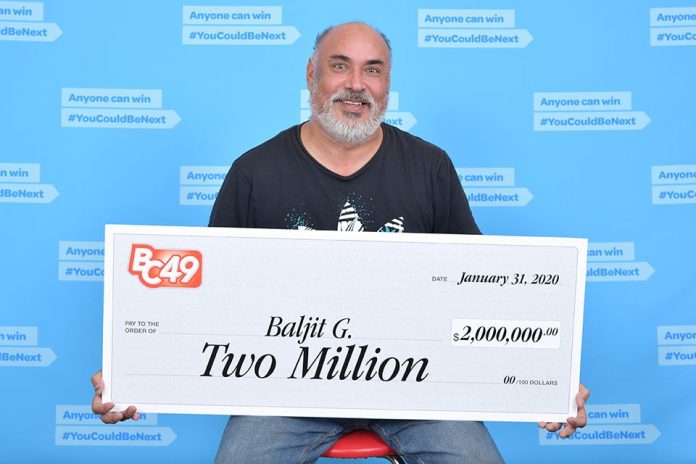 BALJIT Singh Gill has spent months budgeting how to make his daughter's upcoming wedding special. He now has two-million extra ways to do that after matching all six numbers in the BC49 draw on January 25, BCLC announced on Friday.
The Fleetwood truck driver, who immigrated to Canada from India in 1985, has been playing the lottery for years but couldn't stop shaking when he discovered he won $2 million.
"I scanned my ticket at the Evergreen Mall [near 152nd Street and Fraser Highway]," says Gill. "I saw the 2, and all the zeros, and I called the clerk over to check and make sure."
Gill and his wife still haven't told their daughter they're about to make her dream wedding come true.
"She will be very surprised," says Gill, who will pay off some debt and tuck away half of the remaining winnings for the future.