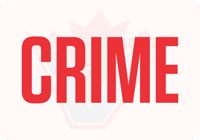 AN ongoing investigation by Richmond RCMP YVR Detachment has resulted in numerous criminal charges relating to a woman that was arrested at Vancouver International Airport on April 17.
As of April 23, the BC Prosecution Service has approved 9 charges. Miriam Fajardo, 60, foreign national, has been charged with:
* 1 count of obstruct police officer
* 1 count of possess identity documents
* 1 count of possess identity documents to commit indictable offence
* 6 counts of theft under $5,000
These offences allegedly occurred between March 2 and April 19 at or near YVR.
Shortly before 10 a.m. on April 17, police officers from Richmond RCMP YVR Detachment arrested a suspect in conjunction with a theft investigation. Investigators observed the suspect allegedly stealing a purse from a passenger in the international arrivals terminal of YVR.
The suspect, a 60-year-old woman, is a foreign national. She is believed to be part of a larger, organized theft group travelling from airport to airport.
Richmond RCMP YVR Detachment has been deploying plainclothes teams to conduct surveillance on these types of crimes originating from March of this year. Police are looking at the possibility of linking multiple instances of theft to this woman. A number of law enforcement agencies besides the RCMP are interested in the accused and have been assisting the RCMP in their investigation.
The accused was held in custody.
"Suspects that specialize in this work generally work in teams and employ techniques to divert attention from their true purpose – to steal valuables away from their owners. They are acute observers of people's behavior and their habits. They are often difficult to identify and detect as they are extremely good at their craft," says Richmond RCMP YVR Operations Officer, Inspector Keith Bramhill. "If a theft has been reported, it is largely after the fact. The suspect or suspects have long since vanished with police working hard to play catch up. We are fortunate to have experienced officers that knew exactly what to look for. Their timing was impeccable."
Police would like to remind people to be mindful of their personal effects and valuables at all times and report any suspicious activity immediately to police.