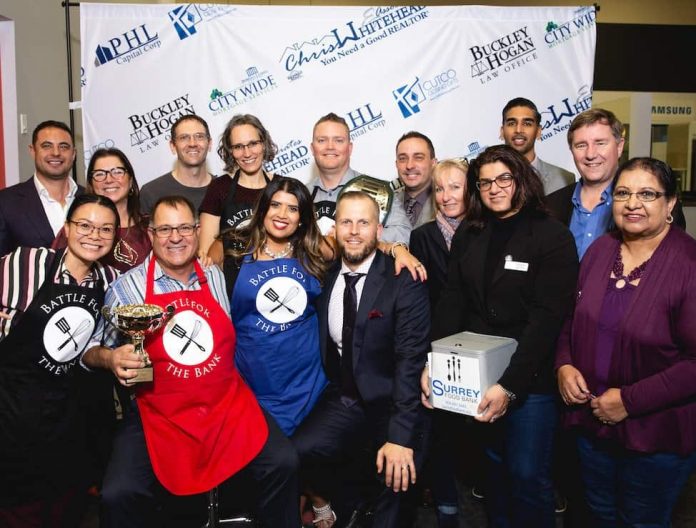 A fundraiser for the Surrey Food Bank by Chris Whitehead and Associates realty group recently raised $11,279.
Around 150 people attended the 'Battle with the Bank' fundraising event with three sponsors and one wine sponsor. PHL Capital Corp's Steve Ponte, Ravi Munday, Karmel Hasel sponsored the wine. City Wide Mortgage Services' Rowan Smith made a food donation as did Sean Hogan of Buckley, and Cutco Cutlery and Kitchen Knives' Sibyle Stipp. The three chefs – Brandon Dac, Chef Sean Fay and chef 'Boy with a Knife' – prepared three dishes with beef, chicken and fish.
After the tasting, the attendees voted on their choice and the chef's dish with the most votes was declared the winner. There were lots of high-end prizes including a gold and diamond ring.
Surrey Food Bank's Kuldip Ardawa said: "On behalf of the Surrey Food Bank and its clients, I take this opportunity to sincerely appreciate and thank everyone for their support and contribution. Without our generous donors and dedicated, priceless volunteers we would not be able to provide for those in our community who are going through difficult challenges."