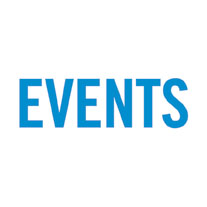 THE SOUTH ASIA CONFERENCE OF THE PACIFC NORTHWEST (SACPAN) 2020
Detailed Program for SACPAN 2020 SFU Harbour Centre Vancouver 28-29 February 2020
Contributions to SACPAN are gratefully acknowledged from SFU's David Lam Centre for International Communication; Fund for Global Engagement; and departments of Communication; Anthropology & Sociology; Gender Sexuality and Women's Studies; History.
For more information contact SACPAN 2020Coordinators: Robert Anderson (randerso@sfu.ca) and Anis Rahman (abur@sfu.ca), SFU School of Communication
February 4, 2020
Day 1: 28 February 2020, Segal Rooms 1400, SFU Harbour Centre, 3.30 PM – 5.00 PM
SACPAN WORKSHOP: RE-WRITING AND RE-MAPPING SOUTH ASIA
To explore engaged pedagogies, participants are asked to bring photographs (which could include landscapes or people), objects for storytelling, art. poetry or any item that will facilitate the process of re-writing and remapping South Asia. Engaged and creative methodologies enable us to reflect on what it is like to be displaced in today's world of inequality and injustice, suggesting alternative ways of being-in-the-world.
Registration: This workshop is limited to 20 participants due to space. Deadline: February 20.
Contact for registration: Marina Khonina at mkhonina@sfu.ca. A set of workshop readings will be forwarded to registered participants as soon as they on the list, Workshop Leader Professor Parin Dossa SFU.
MUKHTIYAR ALI & FRIENDS: A CONCERT OF SUFI AND BHAKTI MUSIC  Segal Rooms 1400, SFU Harbour Centre, 7.30 PM
Introduction: Anne Murphy (UBC)
Mukhtiyar Ali represents the folk tradition of Sufi and Bhakti singing that spans the north of India and Pakistan. Singing in his native Marwari, as well as Hindi and Punjabi, Ali sings of the spirit and the worldly, of truth and of love, of passion and of reason. His family has been singing in this tradition for generations, across the subcontinent, and is centered in Rajasthan, where Ali has trained his sons to carry on the tradition.
Mukhtiyar Ali's visit to Canada has been made possible by Green College and the Centre for India and South Asia Research at the University of British Columbia, with the support of the Department of Asian Studies.
Concert concludes with dialogue with Mukhtiyar Ali. Post-concert gathering, TBA.
(*Note: a cash donation of $10 for students and $20 for all others is expected at the door, for the musicians. Seating is limited to 140.)
Registration is required for the concert and the conference; a waitlist will be maintained. Admission to the conference is free. Register here: https://www.eventbrite.ca/e/gaps-blind-spots-and-frontiers-in-south-asia-studies-sacpan-2020-tickets-92088488147
Day 2: 29 February 2020, SFU Room 7000, SFU Harbour Centre
SACPAN CONFERENCE: GAPS, BLIND-SPOTS, AND FRONTIERS IN SOUTH ASIA STUDIES
8.45 AM: Check-in with pre-conference registration, admission is free.
9.00 AM – 10.20 AM: Panel 1: Re-Thinking South Asia
Chair: Sunila Kale (U of Washington)
Dialogue with audience: Sunila Kale and Robert Anderson (SFU), "Where is South Asia? What is South Asia?"
Faisal Khosa (UBC), "Women Leaders in South Asia: Price & Promise"
Anis Rahman (SFU), "Contesting the Discourses of the Belt and Road Initiative in South Asia"
10.20 AM – 10.40 AM: Refreshments
10.40 AM – 12.20 PM: Panel 2: Gender, Politics, and Social Struggles
Chair and discussant: Randall Horton (U of Washington)
Nadra Ansari, Henrietta Ezegbe (SFU FHS), and Farah Shroff (UBC), "When Prescribing a Pill Isn't Enough: Contraception use and public health effects in Pakistan"
Alexandra Gillis and Carolina Judkowicz (UBC), "Feasibility of integrating Ayurveda to reduce maternal morbidity and mortality in India: a qualitative descriptive inquiry
Rachel Rothenberg, (U of Washington), "Making Women Modern: Publicity, Gender Anxiety, and the Politics of Domestic Resistance in a Rajput Community"
Kesha Pradhan, Millie Batta, Alana Schmidt, and Robinder P. Bedi (UBC), "Experiences of Indian Women in Intra-Caste Choice Marriages"
Reetinder Kaur (UBC) "Nanak dukhiya sab sansar": Situating (un)real mental health experiences of Punjabi Sikhs"
12.20 PM – 1.00 PM: Lunch Break. Participants are responsible for their own lunch. There is a Food Court in basement underneath the Harbour Centre building.
Day 2: 29 February 2020, SFU Room 7000, SFU Harbour Centre
1.00 PM – 2.30 PM: Panel 3: Medium, Culture, and Communities
Chair: Anis Rahman (SFU)
Rucha Ambikar (Bemidji State U), "Technological frontiers in Hindu rightwing community building"
Shelby House (U of Washington), "Taking Humor Seriously: Phone-Snatching, Comedy and Vulnerability on the Streets of Karachi"
Mohammad Zaki Rezwan (SFU), "A Counterpublic in the Making: Rickshaw Art of Bangladesh"
James Binks (UBC), "Paving Himalayan Divinity: Religious Experiences of Automobile Environments"
2.30 PM – 2.45 PM: Break
2.45 PM – 4.15 PM: Panel 4: Religious Frontiers and Blindspots
Chair: Bidisha Ray (SFU)
M.K. Edwards Leese (Former Research Associate, Deccan College, Pune, India; South Asian Studies, University of British Columbia; South and Southeast Studies, University of California, Berkeley, California), "Addressing Gaps in the History of Early and Medieval Buddhism in South Asia"
Sasha Sabherwal (Yale University), "University Mobile Masculinities: Jats and Religious Authority in the Sikh Diaspora of the Pacific Northwest"
Eshan Dabak (U of Washington), "Ayyappan in the Supreme Court: An Ethics of Deference in the Sabarimala Controversy"
Matt M. Husain (UBC Okanagan), "Beyond "Terror": Religious Identity and the Politics of Development in Bangladesh's Secular Democracy"
4.20 PM – 4.30 PM: Concluding Remarks by Robert Anderson
4.30 PM – 6.00 PM: Social gathering, TBA