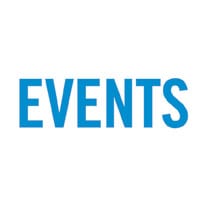 The association is working hard to break its 2017 all time record of collecting 6,500 coats – can you help?
THE Greater Vancouver Homebuilders' Association (GVHBA) members are once again opening their doors to provide drop-off locations for people to donate lightly used and new coats, plus new toys in support of the Lower Mainland and Surrey Christmas Bureaus, serving families in need.
Running from November 1 through November 30, 47 GVHBA member companies are offering 56 drop-off locations across 14 municipalities, making it easy to participate in this heart-warming event.
Surrey Christmas Bureau Executive Director Lisa Werring said, "We are always looking to provide clothing and toys for teens and pre-teens, noting grooming supplies, hair products and appliances are always popular with both the boys and the girls."
Chris Bayless at the Lower Mainland Christmas Bureau emphasized the needs are real, and clothing is often overlooked. "People think of toys and food around this time of year, but keeping kids warm is an essential need for every parent too; especially during the colder winter months," he said. "Watching the relief on a parent's face who finds a size-appropriate coat for their child is a good feeling."
Coats for teens are always in high demand. Even though some teens fit adult sizing, the coats need to appeal their age group – hoodies are always a popular choice.
Drop-off locations for the Coats for Kids Campaign can be found online at https://gvhba.org/event/coatsforkids/  and are listed below:
BURNABY
Abstract Homes & Renovations Inc. #230 – 4388 Still Creek Drive: M-F 9:30am – 4:00pm
Blue Ocean Construction Inc. #230 – 4388 Still Creek Drive: M-F 9:30am – 4:30pm
Boffo Developments Ltd. 4580 Hastings Street: M-F 8:00am – 5:00pm
Caesarstone – #109, 5555 Trapp Avenue.: M-F 8am – 4:00pm
Dick's Lumber & Building Supplies 2580 Gilmore Avenue: M-F 6:30am – 5:00pm, Sat 7:00am – 4:00pm
Licensing & Consumer Services Branch of BC Housing 203 – 4555 Kingsway: M-F 8:30am – 4:30pm
Norburn Lighting & Bath Centre 4600 East Hastings Street: M-F 8am – 5:30pm, Sat 9am – 5pm
WireChief Electric Ltd. 201-3701 Hastings St. Burnaby, M-F 8am – 6pm
VANCOUVER
Capital Home Energy Inc. 250 1778 West 2nd Ave: M-F 8:30am – 5pm
daltile Canada, 2770 Bentall Street: M-F 7:30am – 4:30pm
Kerr Construction – 1676 W 75th Avenue: M-F 8:30am – 5pm
Maison d'etre design-build inc. 111 West 5th Ave: M-F 9am – 5pm
Mr. Build 9129 Shaughnessy Street: M-F 7am – 5pm
Saint Construction Management Ltd. 208 – 2323 Boundary Rd: M-F 8am – 4pm
Trail Appliances Ltd. 2876 Rupert Street: M-Th 9am – 6pm, Fri 9am – 8pm, Sat 9am – 5pm, Sun 11am – 5pm
Wolrige Mahon LLP 900-400 Burrard Street: M-F 8:30am – 5pm
Townline Homes Suite 1212 – 450 SW Marine Drive: M-F 8:30am – 5pm
Designs by Katerina and Sylvie – #108 8828 Heather Street, call first
NORTH VANCOUVER
Afdon Contracting Ltd. 600-1055 West 14th Street: M-F 9am – 5pm
Blackfish Homes Ltd. 107-1305 Welch Street: M-F 8:30am – 4pm
Capilano Builders Ltd. 3-1433 Rupert St.: M-F 8am – 4pm
Dick's Lumber & Building Supplies 160 Hanes Avenue: M-F 6:30am – 5pm, Sat 7am – 4pm
G.D. Nielsen Homes 129 – 1305 Welch Street: M-F 10am – 5pm
Shakespeare Homes & Renovations Inc. 173 Forester Street, Suite 106: M-F 9am – 4:30pm
WEST VANCOUVER
Enzo Design Build Inc. 1578 Marine Drive: M-F 9am – 5pm, Sat 9am – 3pm
PORT MOODY
Green Sheet Construction Data Ltd. 100 Sycamore Drive: M-F 9am – 5pm
Marcroft Homes Ltd. 212- 3190 St Johns Street: M – Th 9am – 4pm
PORT COQUITLAM
Insul-Twin Systems Ltd. 1 – 1973 McLean Avenue: M-F 9am – 5pm
Port Coquitlam Building Supplies Ltd. 2650 Mary Hill Rd: M-F 6:30am – 5:30pm, Sa 8am – 4:30pm, Su 9am – 4pm
COQUITLAM
Morningstar Homes Ltd. 946 Brunette Avenue, 2nd Floor: M-F 8am – 4pm
Penfolds Roofing 2230 Hartley Ave: M – F 9am – 4pm, Sat 9:30am – 12pm
Trail Appliances Ltd. 2550 Barnet Hwy M-Th 9am – 5:30pm, Fr 9am – 8pm, Sa 9am – 5pm, Su 11am – 5pm
MAPLE RIDGE
Falcon Homes- 22625 Selkirk Avenue: M-F 12pm – 5pm, Sat & Sun 12pm – 5pm
LANGLEY
Infinity Properties Ltd. #205 6360 202 Street (above Sylvan Learning): M-F 8:30am – 4:30pm
Trail Appliances Ltd. 200-19888 Langley Bypass: M-Th 9am – 5:30pm, Fr 9am – 8pm, Su 9am – 5pm, Su 11am – 5pm
Country Lumber Ltd. 22538 Fraser Highway: M-F 6am – 5:30pm, Sat 8am – 4pm
ABBOTSFORD
Westerra Equipment 31260 South Fraser Way: M-F 8am – 4:30pm
Trail Appliances Ltd. 32210 S Fraser Way M-Th 9am – 5:30pm, Fr 9am – 8pm, Su 9am – 5pm, Su 11am – 5pm
TSAWWASSEN
Kemp Construction Management Ltd. #11 – 1835 56 Street: M-Th 8am – 5:pm, Fr 8am – 12pm
SURREY
Williams Machinery 10240 Grace Road: M-F 8am – 4:30pm
Miracon Development Inc. #200-17650 66A Ave: M-F 8am – 4pm
Miracon Development Inc. 16727 17A Ave: M-Th 12pm – 5pm, Sa 12pm – 5pm, Su 12pm – 5pm
My House Design/Build Team Ltd. 15356 Fraser Hwy: M-F 8am – 4:30pm
Starline Windows Ltd. 19091 36 Avenue: M-F 7am – 5pm
Team SM 209-8078 128 Street: M-F 2pm – 4pm
TileTown 101 – 6592, 176 Street: M-F 9am – 5:30pm, Sat 9am – 5pm
Trail Appliances Ltd. 6750 King George Hwy, M-T 9am – 5:30pm, Fr 9am – 8pm, Sa 9am – 5pm, Su 11am – 5pm
Dick's Lumber & Building Supplies 12433 80th Avenue: M-F 6:30am – 5:00pm, Sat 7:00am – 4:00pm
Dick's Lumber & Building Supplies 19950 92 Avenue: M-F 7am – 4pm
Duradek – 8828 129 Street: M-F 9am – 4pm
Greater Vancouver Home Builders' Association #1003 7495 132st: M-F 8:30am – 4pm
RICHMOND
Preston Mobility Inc. #128 13071 Vanier Place: M-F 8am – 5pm
TileTown 120 – 12591 Bridgeport Road: M-F 9am- 5:30pm, Sat 9am – 5pm
Trail Appliances Ltd. 3388 Sweden Way:  M-T 9am – 5:30pm, Fr 9am – 8pm, Sa 9am – 5pm, Su 11am – 5pm
DELTA
Best Builders Ltd. #103 5461 12 Avenue: M-F 9am – 4pm
Taymor Industries Ltd. 1655 Derwent Way: M-F 8am – 4:30pm