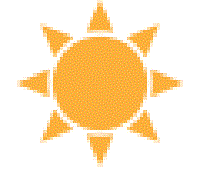 ENVIRONMENT Canada says that temperatures reaching 29 degrees Celsius combined with overnight lows near 16 degrees Celsius are expected for the next four days.
A significant heat wave will affect the south coast of B.C. Significant warming will ramp up on Wednesday and continue through until Sunday morning.
Threat: Daytime highs ranging from 29 to 35 degrees Celsius combined with overnight lows of 16 to 19 degrees Celsius. Humidex values during this period will reach the mid to high 30's.
Locations: Metro Vancouver – Central, Metro Vancouver Southwest, Metro Vancouver – North Shore, Greater Victoria, Howe Sound, Whistler, Sunshine Coast, Southern Gulf Islands, East Vancouver Island, Inland Vancouver Island.
Timespan: Thursday to Sunday.
A strong ridge of high pressure will start developing on Tuesday and reach maximum strength Thursday and Friday resulting in very hot temperatures. The duration of this heat wave is expected to last at least three days, and little relief is expected at night with elevated overnight temperatures. These hotter than normal temperatures will increase the potential for heat-related illnesses.
– Drink plenty of water even before you feel thirsty and stay in a cool place.
– Check on older family, friends and neighbours. Make sure they are cool and drinking water
– Never leave people or pets inside a parked vehicle.
To get more information:
– Check the local news for health and safety updates.
– Check HealthLinkBC online resources about heat-related illness and how to protect yourself at www.healthlinkbc.ca/healthlinkbc-files/heat-related-illness.
– Call HealthLinkBC at 8-1-1 to ask about heat-related illness.
Environment Canada and local Medical Health Officers expect an increase in health and safety risks from heat and are advising the public to take precautions.