THE Integrated Homicide Investigation Team (IHIT) is calling on the public to assist its ongoing missing person's investigation of April Parisian of Spuzzum, B.C.
On Thursday, April 16, Hope RCMP sought the public's assistance in the missing person's investigation of Parisian. Later that evening, police were notified about a truck and camper registered to the missing person near the Abbotsford-Chilliwack border on Vye Road and attended the location. They attempted to speak with a male inside the camper. After a short dialogue, they ultimately located the man inside with what is believed to be a self-inflicted wound. The police officers called EHS and provided medical assistance, but the man later died.
As the sudden death occurred while police were present, the Independent Investigations Office (IIO) of British Columbia was notified and is investigating to determine whether police actions or inactions are linked to the man's death.
As the death occurred within Abbotsford, the Abbotsford Police Department was also notified and they are conducting the sudden death investigation along with the BC Coroners Service.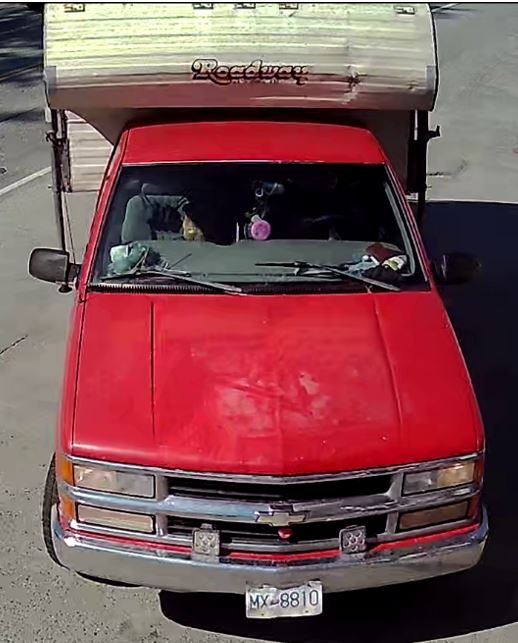 The original missing person's investigation remains active and given the recent events, the Integrated Homicide Investigation Team (IHIT) was called in to lead the investigation. While April's vehicle has been located, her whereabouts is still unknown.
"April may have met with foul play and that is why IHIT is involved," said IHIT Sgt. Frank Jang on Tuesday.  "I understand there is a concerned group of April's friends and family who are anxiously waiting for an update on her whereabouts and we are doing all we can to find answers.  Please remember that every small bit of information is important." 
Investigators have confirmed that April's last known communication was on March 28.  She is the owner of a red 1998 Chevrolet 2500 with B.C. licence plate MX8810 and may have been seen in the company of her boyfriend, Paris Margesson, and her brown pug.
April is described as:
· A 45–year-old female
· Indigenous
· 240-280 lbs.
·  5'7''
· Blue eyes
Investigators are developing a timeline of April's recent activities and anyone who had seen her, Paris Margesson, and/or the red Chevrolet 2500 since March 28 is urged to contact IHIT immediately.
Anyone with information is asked to call the IHIT information line at 1-877-551- IHIT (4448), or by email at ihitinfo@rcmp-grc.gc.ca.
Should you wish to remain anonymous, contact Crime Stoppers at 1-800-222-TIPS (8477).