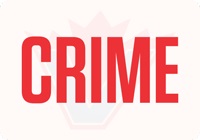 UPDATE 6:19 A.M. FRIDAY, DECEMBER 11: Last night at 11:30 p.m., Abbotsford Police obtained a search warrant of a residence on Clearbrook Road to search for persons inside.  The house was searched by the Lower Mainland District Integrated Police Service Team – there was no one found to be in the residence.  Police said that there is still a long investigation ahead.  Investigators will be at the house today.
UPDATE 9:25 P.M.: This investigation is ongoing and expected to last into the night. There is no known risk to the public. Police say they will have an update with more details in the morning.
ABBOTSFORD Police announced on Thursday at around 2 p.m. that they were on scene in the 2300-block of Clearbrook Road in response to a man, covered in blood, fleeing from a residence.
Police located the injured man who was transported to hospital with serious but not life-threatening injuries. There is still a heavy police presence in this area as the investigation continues.
Police are requesting the public to avoid the area. Clearbrook Road between Oak and Peardonville roads remains closed.
Police said they will provide more information later.