RAVI Kahlon, Minister of Jobs, Economy Recovery and Innovation, reacting to the release of Statistics Canada's Labour Force Survey for December 2020, said on Friday: "Across Canada, we are seeing the impacts of the second wave of the COVID-19 pandemic. B.C.'s economy has bucked the trend with modest gains adding 3,800 jobs, but we are not out of the woods as daily COVID-19 cases remain high."
He noted: "While B.C. added 24,000 full-time jobs across various sectors, including construction and manufacturing, about 20,000 part-time jobs were lost.
"B.C.'s total employment has now bounced back to 98.7% of pre-pandemic levels, but certain sectors like tourism and hospitality are still struggling. We are also seeing disproportionate impacts on people of colour who are both business owners and employees."
Kahlon added: "There is reason for hope in the long term as independent economists predict B.C. will lead all provinces with the highest gross domestic product growth in 2021 and the lowest unemployment – but only if we are successful in bending the curve and reducing transmission.
"Our StrongerBC recovery plan is underway and helping to support people and businesses. I encourage all businesses that have been affected by the pandemic to apply for the Small and Medium Sized Business Recovery Grant.
"We need to stay focused on following the advice of our health professionals for the health of British Columbians as well as the health of our economy."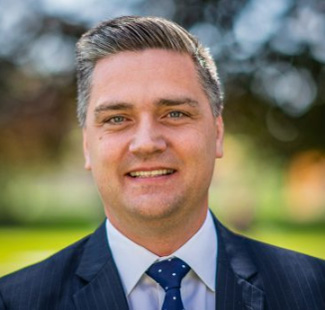 TODD Stone, BC Liberal Critic for Jobs, Economic Recovery and Innovation, called it a bleak economic recovery under the NDP as the numbers show that 33,600 fewer British Columbians were working last month compared to pre-pandemic levels in February, and B.C.'s employment growth has stalled.
The numbers from Statistics Canada show the unemployment rate in British Columbia rising for the first time since April, going up to 7.2 per cent in December, while job growth slowed to 0.15 per cent, the third consecutive month of declines. The Mainland/Southwest region suffered the worst recovery with an unemployment rate 65 per cent higher than a year ago. Women also continue to be disproportionately impacted by the pandemic, he noted.
"After a short-lived employment rebound over the summer, B.C.'s jobs growth started to slow down in October when [Premier] John Horgan called an unnecessary election and it's only getting worse," said Stone. "With so much uncertainty still lying ahead in 2021, I'm very worried NDP incompetence will not help people in need, especially for youth who lost 3,500 jobs in December. We have been urging the NDP government to come up with a sector-by-sector jobs plan and provide immediate economic relief to our distressed labour market, particularly the restaurant and tourism sector. So far, they dealt a blow to restaurants with a last-minute additional liquor restriction on New Year's Eve with no consultation, and we've seen needed supports for tourism businesses delayed for 10 months."
B.C.'s accommodation and food service sector suffered the largest employment loss, with 8,900 tourism-related job losses in December.
Teresa Wat, BC Liberal Critic for Tourism, Arts and Culture, once again pressed the NDP government to get supports to the struggling industry.
"The tourism industry is still deep in the economic hole and the NDP government must do its level best to get funds out the door," said Wat. "We can't afford any more red tape and delay because many of these operators are closing for good."
Stone also alleged NDP incompetence as the government had failed to get supports out the door through the Small and Medium-Sized Businesses Recovery Grant program, which continues to have eligibility and application requirements that are too restrictive and cumbersome for far too many businesses.
"How can British Columbians expect a faster job recovery when the government makes it so difficult for businesses barely hanging on to get the help they need to survive?" said Stone.