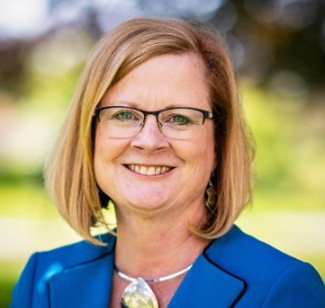 SURREY'S BC Liberal MLAs are demanding action from Premier John Horgan after Teal-Jones announced it is immediately shutting down its coastal logging operations in B.C. – a move that will carry devastating consequences for an estimated 400 Surrey workers.
"For months, John Horgan and his forests minister have buried their heads in the sand and refused to acknowledge our forestry sector is in crisis – even when it was their government's policies that got us here," said Tracy Redies, Surrey-White Rock MLA, on Tuesday. "Today's announcement by Teal-Jones is just the latest in a series of closures and curtailments that are hitting closer and closer to home for Surrey residents."
Teal-Jones, which is headquartered in Surrey, operates local lumber and cedar shake and shingle mills. The company says the decision to curtail its coastal logging operations will result in a "substantial" loss of local jobs.
"According to John Horgan's handpicked forestry representative, there are 'too many mills' in B.C.," said Marvin Hunt, Surrey-Cloverdale MLA. "I challenge John Horgan to come to Surrey and explain to the local workers who are losing their jobs that their workplace was just one of 'too many'. These are families that rely on forestry to put food on the table – and they've been completely abandoned by the very government that promised to make their lives more affordable."
Teal-Jones curtailed part of its coastal logging operations in May before announcing today it would halt its coastal operations altogether. The company cited low lumber prices and increasing production costs, including high provincial stumpage rates and costly new regulations, as the reasons behind this decision.
"Forestry built and continues to build our province – something John Horgan and the NDP refuse to acknowledge," said Stephanie Cadieux, Surrey South MLA. "This isn't just a rural problem – this is a B.C. problem. The hardworking Surrey families who rely on forestry deserve action from their government."