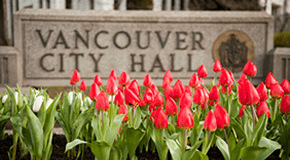 All short-term rentals without a valid licence are subject to enforcement
SHORT-TERM rental regulations are now in full effect in Vancouver. The City's latest data shows the number of active short-term rentals in Vancouver has dropped to 3,742 compared to approximately 6,600 in April, when the new regulations came into effect.
Efforts by City staff to educate the public and enforce against commercial or illegal operators have resulted in 2,630 short-term business licences being issued, which represents 70 per cent of existing listings, and is among the highest initial uptake by any major city globally. Of the remaining active listings, City staff have begun increased enforcement against those still not in compliance with the bylaws. Since September 1, a total of 294 new addresses have been flagged for non-compliance and are subject to enforcement.
Airbnb has deactivated 2,482 Vancouver-based listings that did not include a business licence, as part of the landmark agreement with the City. All short-term rental operators on the platform must now obtain and post a licence in their property listing, and long-term rental operators can no longer accept rentals of less than 30 days. In addition to the listings removed by Airbnb, more than 660 listings were removed or converted to long-term rental units by individuals in response to the new regulations.
"The early results of the short-term rental program are very promising.  These new regulations allow residents to generate additional income through part-time rental of their principal residence, while addressing the potential loss of much-needed housing for use as tourist accommodation," said Kaye Krishna, General Manager, Development, Buildings and Licensing. "As we move forward with continued public education and increased enforcement we expect to see the short-term rental market stabilize. We have heard support from the public for our new short-term rental regulations, and I hope we will continue to hear feedback and tips from the community on the program and suspected illegal operators."
The City provided a registration period from April 19 to August 31 to allow residents to understand and comply with the new short-term rental regulations. During this period City staff pursued enforcement against operators that would clearly not meet the new regulations, such as unsafe dwellings or commercial operations. City staff have investigated more than 2,650 short-term rental listings to date.
Starting this week, anyone posting a short-term rental listing without a valid business licence will be subject to enforcement. This includes fines up to $1,000 per offence on each platform where the rental is advertised and escalated legal action including prosecution.
Over the past four months the City has communicated broadly with residents and held information events to help the public understand the new regulations. Airbnb and Expedia, the platforms representing over 90 per cent of the Vancouver market, have also made significant efforts to educate and support their hosts in getting into compliance with Vancouver's new rules.
The short-term rental program will continue to strengthen as the City expands its data sources and ongoing dialogue with multiple partners. Airbnb has supplied the first of many data files listing addresses and business licence numbers of short-term operators in Vancouver, and the City and Airbnb have committed to working together to strengthen compliance with Vancouver's short-term rental regulations. Expedia, the second-largest platform in Vancouver, has agreed to add a field where business licence numbers can be added to their online listings on VRBO. The City has also initiated discussions to develop partnership strategies with stratas to help ensure compliance of short-term rental operators.
Residents are encouraged to continue to report the address and URL of suspected illegal short-term rentals by calling 3-1-1, completing the online form at vancouver.ca/short-term-rentals, or submitting a report through the VanConnect App. Throughout the month of September, residents will find the reporting tool on the main screen of the App.
Residents can apply for a short-term rentals business licence online at vancouver.ca/short-term-rentals.