TRANSLINK on Tuesday released the first photos of the new Mark V SkyTrain cars, which have entered their testing phase at a facility in Kingston, Ontario.
Functional performance testing at the Alstom facility will include testing the brakes, power systems, doors, and car connectivity, as well as propulsion and automatic running on rails to simulate real-life operations.
Two hundred and five new cars are designed to eventually replace the original Mark I models, which are slated for retirement by the end of 2027.
The Mark V design features consist of five-car sets, all internally open-ended with walk-through carriages in the same style as the Mark III trains. They have mostly forward-facing seating and include more space for bikes, luggage, and leaning pads. The new digital interior information displays will provide riders with improved onboard transit alerts.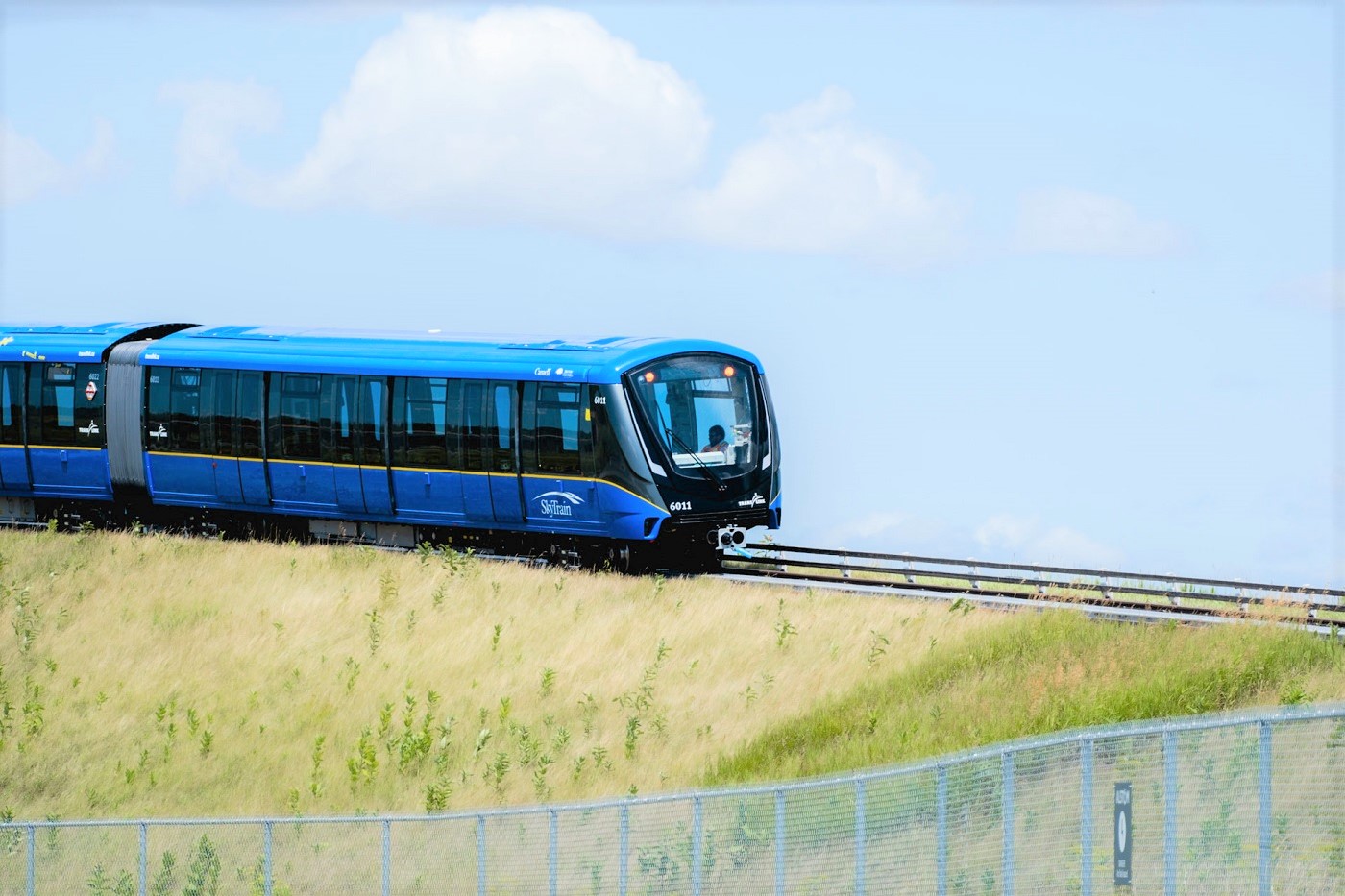 Strip indicator lights at the doors will assist people who have hearing loss by flashing when doors close, fault warnings are issued, or when emergency brakes are deployed. The Mark V trains will operate with door chimes and on-train announcements to assist customers who are visually impaired.
The purchase of these SkyTrain cars is part of the Expo Millennium Line Upgrade Program. The program is funded with an investment of $1.47 billion through the Investing in Canada Infrastructure Program with contributions from the Government of Canada, Government of B.C., and TransLink.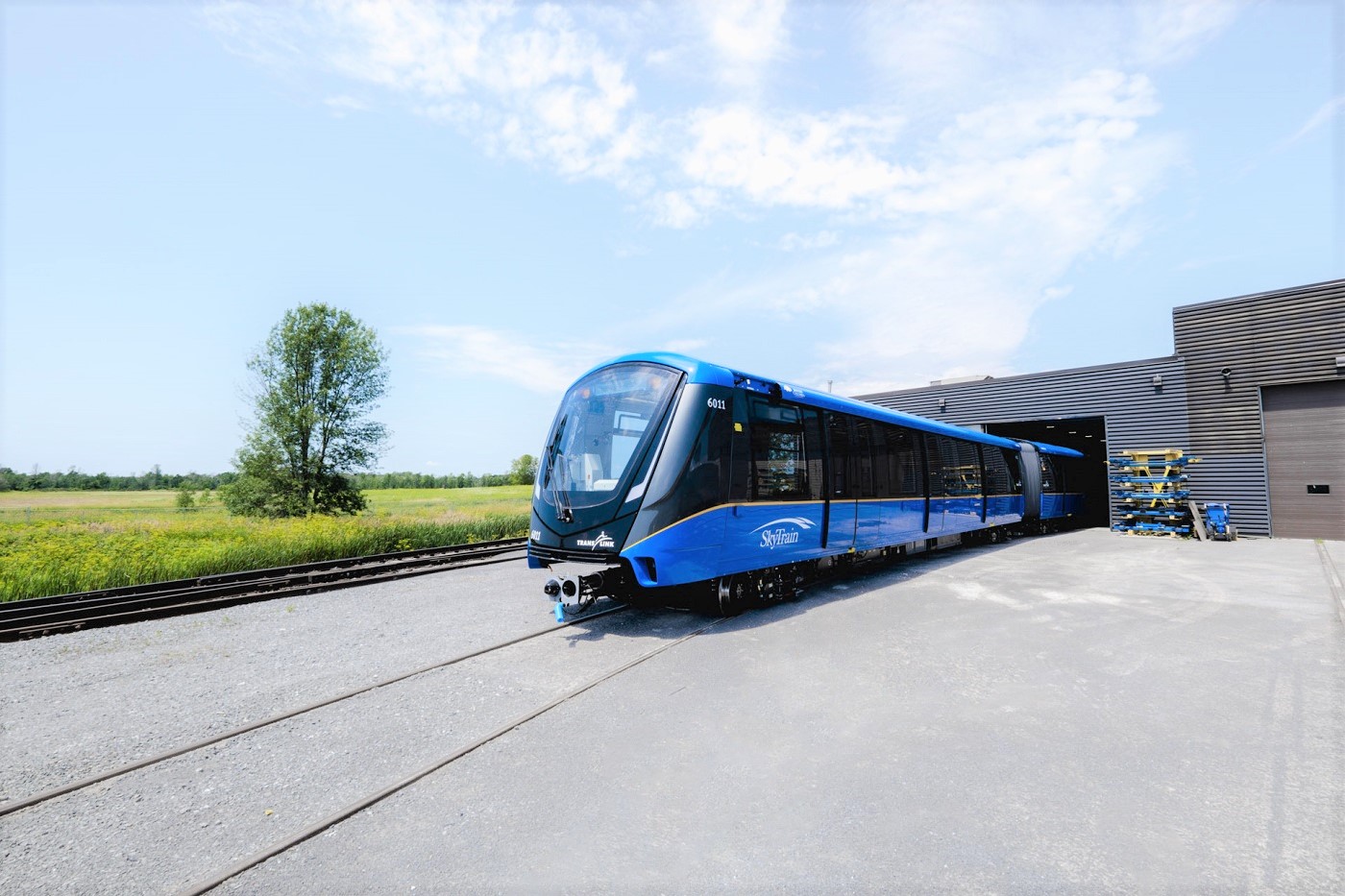 Sean Fraser, Minister of Housing, Infrastructure and Communities, said: "We are thrilled about the Mark V, the new generation of SkyTrain cars. These modern trains are designed to provide an accessible and user-friendly transit experience for everyone, reflecting our strong commitment to improving public transportation. We are working closely with our partners at TransLink and the Government of BC to keep the SkyTrain system strong and up-to-date, adapting to the changing needs of our communities."
Terry Beech, MP for Burnaby North-Seymour and Minister of Citizens' Services, said: "The Mark V trains represent a significant milestone in TransLink's Expo and Millennium Line Upgrade Program, delivering a more comfortable and efficient transit experience for all passengers. With their modern design, enhanced features, and improved accessibility, these trains mark a substantial advancement in the public transportation system and reflect our government and partners' commitment to work together to meet the diverse needs of our ridership."
Rob Fleming, B.C. Minister of Transportation and Infrastructure, said: "Through investments in TransLink's 2018 Investment Plan, the Province is supporting the acquisition of modern Mark V SkyTrain cars with updated features. These new cars are thoughtfully designed with spacious interiors to allow room for bikes and luggage and an improved onboard transit alert system to make the cars more inclusive for people of all ages and abilities. These next generation SkyTrain cars will provide a more comfortable and personalized transit experience."
More information:
Investing in Canada Infrastructure Program (ICIP)
Mark V SkyTrain construction
SkyTrain Fleet Expansion Program