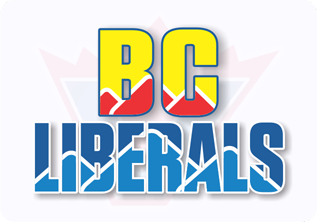 KEVIN Falcon received 47 per cent of the points in the first round of the BC Liberal leadership contest on Saturday.
The second round counting is now underway.
EARLIER, the BC Liberal Party Leadership Election Organizing Committee (LEOC) Co-Chair Colin Hansen had issued the following statement:
"We welcome today's decision from [BC Supreme Court] Justice [Heather] MacNaughton that has upheld the right of the BC Liberal Party to conduct its Convention and announce the election of the new leader.
"Justice MacNaughton determined that to accept Mr. [Vikram] Bajwa's concerns, and grant the injunction to prevent the announcement of the results, would result in the disenfranchisement of thousands of other party members who have cast their vote. She found that one member's dissatisfaction should not disrupt the leadership election process.
"It is now time for the more than 29,000 registered BC Liberal Party members to have their say at the ballot box and elect a new leadership of the BC Liberal Party. Registered members can vote until 5 p.m. (PST) tonight on Saturday, February 5.
"The Leadership Election Organizing Committee (LEOC) set out clear rules for memberships and ensured that a thorough and disciplined audit be conducted that would ensure the integrity of the election. Since the very beginning LEOC, party staff, and the chief returning officer have been confident in this process.
"Our party executive and staff take the integrity of our leadership vote process extremely seriously and are confident that all legitimate concerns have been addressed. We have safeguards in place to ensure the security of the voting process.
"Tonight, the party will unite behind our new leader and we will all begin the work of continued renewal and the election of a new government."