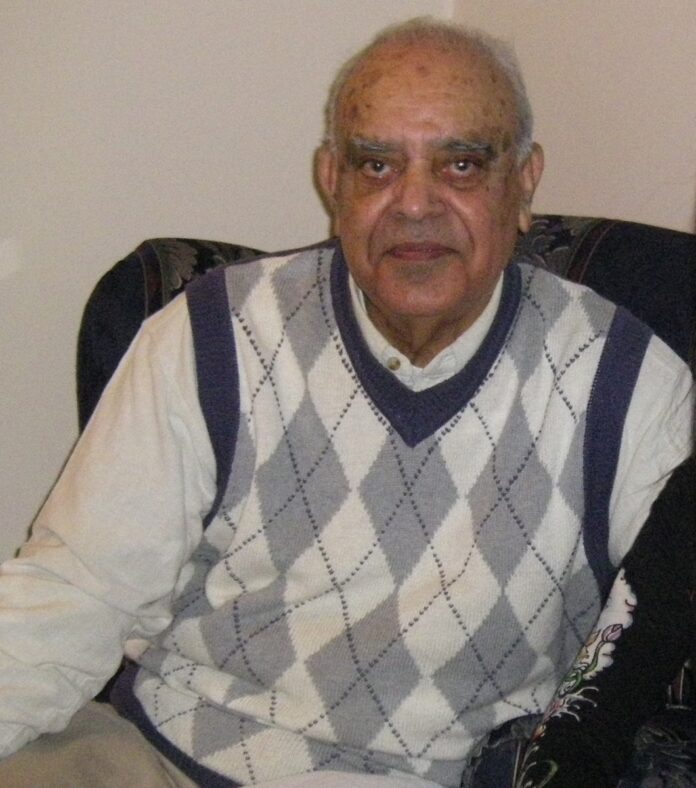 Sewa Singh Gill passed away peacefully among family on January 18 in Campbell River, B.C., at the age of 89.
Sewa was born on January 1, 1932, in Punjab, India. He worked on the family farm until coming to Canada in 1947 at the age of 15 with his father Mangal Singh Gill. Upon arriving in Canada, Sewa worked in a sawmill in North Vancouver. Sewa married Lucy Tej Koka on March 13, 1949, at the Abbotsford Sikh Temple. Sewa and Lucy owned and operated a berry farm in Delta until their retirement. Sewa and Lucy were happily married for 55 years until her passing in 2004.
Those who knew Sewa can attest to him being a man of strong convictions. He believed in hard work, honour and was completely devoted to his wife who brought out his soft side. He was a proud Sikh, farmer, entrepreneur, Indian and Canadian. He was able to seamlessly blend and immerse himself in both cultures. He honored his Indian heritage and customs while embracing the Canadian way of life. He made all those who graced his doorway feel like family regardless of their race, religion or background.
Sewa is survived by his 5 sons Rick, Gary, Perry, Don and David as well as his grandchildren and great-grandchildren.
Let us honour his legacy as a pioneer and may he rest in eternal peace with his beloved Lucy.
Do not stand at my grave and weep; I am not there. I do not sleep. I am a thousand winds that blow. I am the diamond glints on snow. I am the sunlight on ripened grain. I am the gentle autumn rain. When you awaken in the morning's hush. I am the swift uplifting rush. Of quiet birds in circled flight. I am the soft stars that shine at night. Do not stand at my grave and cry; I am not there.