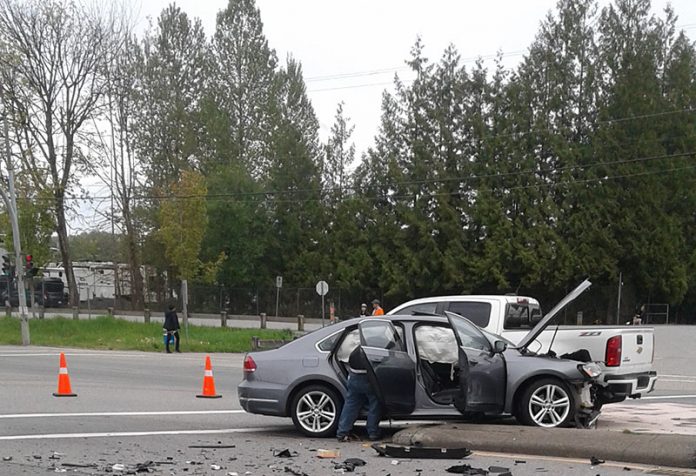 A collision that first appeared to be minor has now led to the death of a Pitt Meadows man and Coquitlam RCMP are asking for additional witnesses to come forward.
The collision happened on Sunday, April 26, just before 5 p.m. at the intersection of Mary Hill Bypass and Pitt River Road, Port Coquitlam. A red Subaru Outback collided with a grey Volkswagen Passat that subsequently struck a white Chevrolet Colorado.
Coquitlam RCMP started investigating immediately while the driver of the Subaru and one of his passengers were taken to hospital with what appeared to be minor injuries. Just after midnight on Monday, April 27, the 82-year-old passenger died from his injuries. The Coquitlam RCMP Criminal Collision Investigation Team (CCIT) has now taken over the investigation.
Some witnesses have already spoken to police, but CCIT is appealing to anyone else who saw the collision, or the immediate moments beforehand, to contact the Coquitlam RCMP non-emergency number at 604-945-1550 and ask for the Collision Team (file 2020-10802).