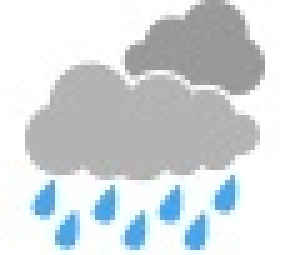 ENVIRONMENT Canada on Saturday issued a rainfall warning for parts of Metro Vancouver for Sunday.
It said that a moisture-laden frontal system will bring heavy rain to the BC South Coast. Rain will begin Sunday morning and will continue Sunday night. Rainfall amounts of 50 to 70 mm are expected before the rain eases on Monday morning.
Strong southeasterly winds of 40 km/h gusting to 60 are also forecast on Sunday and Sunday evening.
Environment Canada warned that heavy downpours can cause flash floods and water pooling on roads. If visibility is reduced while driving, turn on your lights and maintain a safe following distance.
The warning is for:
* Metro Vancouver – central, including the City of Vancouver, Burnaby and New Westminster
* Metro Vancouver – North Shore, including West Vancouver and North Vancouver
* Metro Vancouver – northeast, including Coquitlam and Maple Ridge
* Howe Sound
* East Vancouver Island – Nanoose Bay to Fanny Bay.