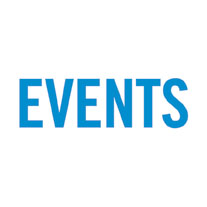 OPENING Saturday, January 25, Refuge Canada explores Canada's place in the global refugee crisis. Through images, soundscapes, first person accounts and artifacts, this powerful exhibition begins "no one wants to be a refugee, anyone could become a refugee."
Moving through major waves of arrival from Second World War era up to present day, Refuge Canada does not shy away from opportunities to portray the darker chapters of history. Hopeful stories of optimism and success are balanced by moving accounts of shattered lives, fear, and examples of Canada's mixed record in welcoming refugees.
The exhibition will draw visitors through its five themes: Life Before, Fear, Displacement, Refuge and Life in Canada, with hands-on opportunities to connect with the content. Crawl inside a UNHCR tent, or find room in an inflatable boat similar to those used by refugees fleeing from Turkey to Greece. Look out a plane window as the shores of Canada approach and listen to refugees tell their stories throughout the exhibit. 
Refuge Canada will challenge and inspire as it brings visitors on a journey from darkness to hope, always calling into question preconceptions about what it means to be a refugee.
As Canadians become increasingly aware of the current global refugee crisis, Refuge Canada is an opportunity to gain historical context.
The museum is open Monday-Saturday 10 a.m.-5 p.m. The Nanaimo Museum is located in the Vancouver Island Conference Centre, beside Serious Coffee.  For more information, visit www.nanaimomuseum.ca or call 250-753-1821.
Refuge Canada was produced by the Canadian Museum of Immigration at Pier 21.