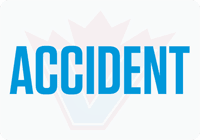 RICHMOND RCMP are seeking dashcam footage from Tuesday's fatal collision.
At approximately 5:30 p.m. on October 19, Richmond RCMP were called to the 21000-block of Westminster Highway for a fatal collision. The collision involved a black 2009 Harley Davidson motorcycle and red semi-truck.
Tragically, the male driving the motorcycle died at the scene. The driver of the truck was not injured.
Richmond RCMP Criminal Collision Investigation Team (CCIT) and Integrated Collision Analysis and Reconstruction Service (ICARS) attended the scene.
"While a number of witnesses remained on scene," says Cpl. Rob Park, NCO I/C Richmond RCMP CCIT, "we are asking any drivers who may have been in the area at that time to review their dash cam for footage."
The cause of the collision remains under investigation.
Richmond RCMP CCIT have conduct of this investigation.
Anyone who may have witnessed, or have information regarding this file, is asked to call Richmond RCMP at 604-207-4918 and quote file number 2021-28716. Should you wish to remain anonymous, contact Crime Stoppers by phone at 1-800-222-TIPS (8477) or visit them online at www.solvecrime.ca.