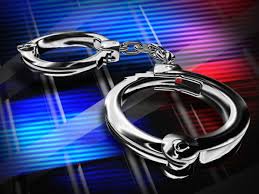 PEEL Regional Police investigators from Criminal Investigation Bureau at 12 Division have arrested two males involved a pedestrian struck incident that left a 20-year-old Orillia man in life-threatening condition.
On Wednesday (May 16) at approximately 12:40 p.m., the victim was involved in an altercation with two males in the area of Ogden Avenue and Strathy Avenue in the City of Mississauga. The individuals were separated and all three left the area.
At approximately 1:15 p.m., the two accused were in a vehicle in the parking lot of a nearby mall in the area of QEW and Dixie Road when they spotted the victim. The two accused and the victim had another altercation.
The driver, using the vehicle as a weapon, intentionally struck the victim and then fled the scene. John Stobbs-Hogarth, 20, of Orillia, was transported to a oronto Trauma Centre and remains in life threatening condition.
On Thursday (May 17) at 2 p.m., Benjamin Steinberg-Harrison, 19, of Mississauga and Rohit Rehal, 20, of no fixed address turned themselves in at 12 Division.
They were arrested and charged with attempted murder, and are being held for a bail hearing. They will attend the Ontario Court of Justice in Brampton on Friday (May 18).
Anyone who may have witnessed the incident, has dashboard video footage of the incident or who may have information regarding the actions of the victim  and /or driver prior to the incident is asked to contact investigators with 12 Division Criminal Investigation Bureau  at (905) 453-2121, ext. 1233. Information may also be left anonymously by calling Peel Crime Stoppers at 1-800-222-TIPS (8477), or by visiting www.peelcrimestoppers.ca.