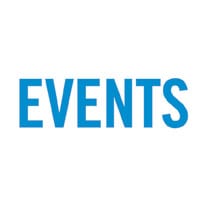 June 28–August 31, 2019
Artist Talk | July 11 | 7–8:30 p.m.
SURREYT Art Gallery presents a suite of evocative paintings in Sara Khan: Suraj Kinare opening June 28 at 7:30 p.m. An artist talk will take place July 11 from 7 to 8:30 p.m. Admission is free.
A world of burning city suns, shimmering gardens, floral tapestries, mythical creatures, and distant relatives appear in Sara Khan's art. Made with sumptuous watercolours, the works focus on precise details. The miniature painting traditions of the Indian subcontinent influence Khan's works, but with a twist of magical realism.
Each painting evokes a hybrid realm between fantasy and reality. Personal memories mix with exotic plants and outlandish characters. In Suraj Kinare (an Urdu phrase meaning "the edge of the sun"), Khan alludes to her own sense of identity, suspended between the cultures of her childhood home in Pakistan and her current home in Canada.
"Khan's art is beautiful to look at, but it is also filled with a rich symbolism that speaks to the complexity of immigrant life," says Assistant Curator Rhys Edwards.
Windows, doors, and archways open on to blue skies and orange sunsets. Khan bridges the architecture of urban Pakistan with the dream of other lands. Silhouettes of people and objects appear amid foliage, suggesting the absence of memory. Water and plants flow between buildings, mountains, and creatures, conjoining different realms. Khan's art reflects an identity rooted in heritage while incorporating the shapes and sights of a fluid, globalized world.
On July 11 from 7 to 8:30 p.m., Sara Khan will discuss her practice with visiting artist Zoya Siddiqui. A Q&A session will follow the talk. This is a free event presented with Indian Summer Festival.
Suraj Kinare is part of Surrey Art Gallery's summer exhibits. Also on display is ARTS 2019, an annual juried showcase of works by local artists run in conjunction with the Arts Council of Surrey; Cindy Mochizuki: Autumn Strawberry, a residency exploring the history of Japanese Canadian berry farmers; and The Built World Around Us, a juried architectural photography show from the Surrey Photography Club.
About the Artist
Sara Khan was born in Birmingham, England in 1984 and raised in Lahore, Pakistan. She holds a BFA (with honours) from National College of Arts, Lahore (2008). Her works have been featured in several national and international group exhibitions. She was selected as one among thirteen international artists for the Bag Art camp, an international art residency in Bergen, Norway (2012). She was also selected to be a part of the 13 Satellites of Lahore, a public art workshop held at the Annemarie Schimmel Haus, Lahore (2006). She lives and works in Vancouver, Canada.