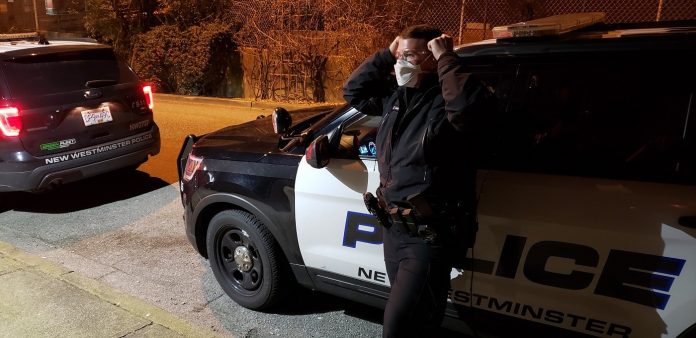 THE New Westminster Police Department has seen a significant reduction in most major crime categories, as well as residential break and enters, frauds, and auto theft since COVID-19 provincial public health orders were put in place five weeks ago.
"These statistics reflect how we're living right now," said Acting Chief Constable Dave Jansen on Monday. "This reduction in crime could be attributed to physical distancing, people spending more time at home, and the numerous different public health orders."
He said there has been a 54% reduction in residential break and enters, but an 8% increase in business break and enters. However, property crime has reduced by 19%. Thanks to the hard work of NWPD officers, numerous arrests have been made in connection to property crime across the city in the past several weeks. A number of these arrests were made at vacant properties, construction sites, and other locations throughout the city.
"While the overall reduction of many kinds of crime is positive, there are some statistics that are causing us concern," added Jansen. "These include a drop in domestic violence reports. Our concern with self-isolation is that it may keep victims of domestic violence from reaching out for help; they may be having problems notifying us."
The New Westminster Police Department encourages victims of domestic violence to reach out to them at 604-529-2525 for support or 9-1-1 in emergencies, and for neighbours to call 9-1-1 if they hear what they suspect is a domestic assault in progress.
Lastly, the NWPD has seen a surge in theft from autos of 38%. Residents and essential workers are reminded to park in well-lit areas, remove all valuables from their vehicles and to secure all doors and windows. If you are a victim of theft from auto this can be reported to the NWPD via the website at www.nwpolice.org