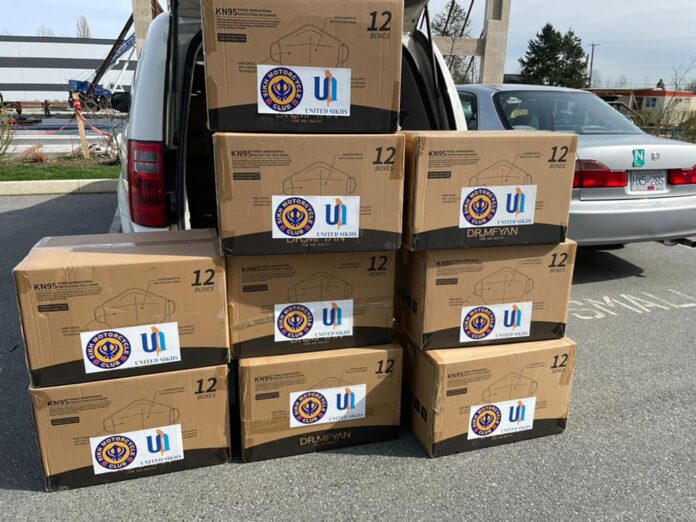 THE Sikh Motorcycle Club celebrated the New Sikh Year 'Nanakshahi 553' on March 14 (Chet 1st) in a different way this year.
The club teamed up with United Sikhs to distribute masks across Canada, including 60,000 masks in B.C. which will be distributed to all essential frontline workers who are in constant need of masks during the pandemic. The club kicked off this distribution project by donating 5,000 masks to Translink HandyDart. Mark Beeching (ATU Local 1724) and staff from HandyDart received the masks and expressed their gratitude for the donation.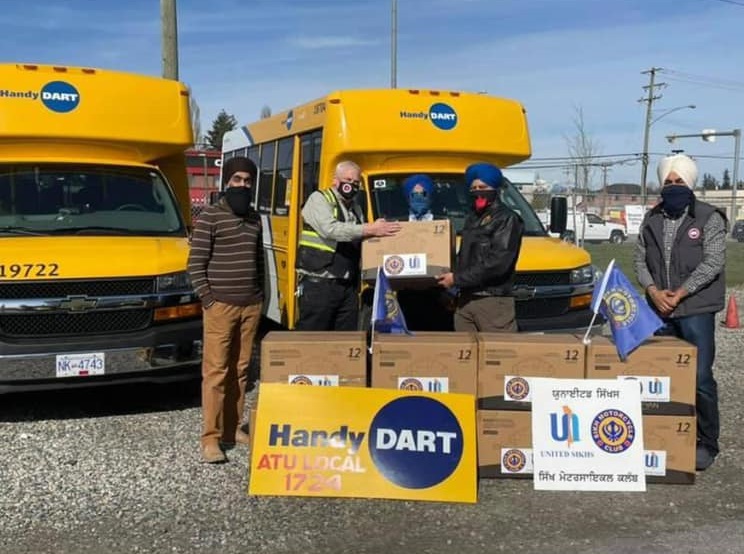 "We will be distributing more masks in the near future to continue extending help to people working in higher risk environments. Let's all contribute to make things back to normal," the club said.