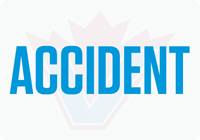 ON Sunday at approximately 2:06 p.m. Surrey RCMP responded to a single-vehicle collision on 60 Avenue, east of 150 Street. The vehicle struck numerous parked cars before striking a utility pole, downing the pole and wires.
The collision and damage to the utility pole has resulted in the closure of 60 Avenue, between 150 Street and 152 Street to facilitate removal of the vehicle and installation of a new power pole. The road is expected to be closed for the next few hours
Surrey RCMP are advising that there will be traffic congestion in the area until the damage has been fixed, and local area busses will be re-routed. At this time of the investigation, it is not apparent if alcohol or speed was a factor. The driver has been taken into custody, and transported to hospital with non-serious injuries
If you were in the area and have information, you are requested to contact Surrey RCMP. Anyone with more information, including dash cam footage around the area, is asked to contact the Surrey RCMP at 604-599-0502.