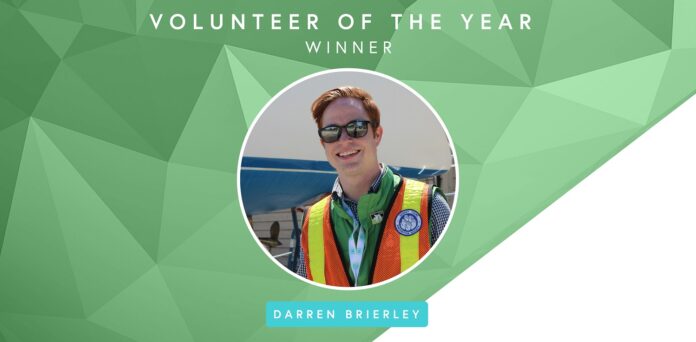 EVERY year, Surrey Crime Prevention Society recognizes the outstanding work performed by amazing volunteers at the Annual Volunteer Recognition Awards Ceremony. Hundreds of community members join it to celebrate the commitment of its team. This year, due to COVID-19, it was unable to hold its ceremony, however, that didn't stop it from taking this opportunity to recognize each of its volunteers who excelled in their programs, said Karen Reid Sidhu, Executive Director, Surrey Crime Prevention Society.
Here are the volunteers who have demonstrated outstanding leadership and who have gone above and beyond in their role while delivering the Surrey Crime Prevention Society's community safety programs throughout the City of Surrey: 
Listed below are the winners for each of its programs:
Volunteer of the Year – Darren Brierley
Darren joined Surrey Crime Prevention Society in March of 2019, and to date has accumulated a total of 350 hours. He participates in multiple programs including Citizens Community Safety Watch, Special Events and Traffic Safety. Darren continues to demonstrate strong leadership, professionalism and has a can do attitude. He is reliable and always here to support programs above and beyond his program requirements. Darren leads new volunteers providing them with mentorship ensuring they are following proper procedures. His problem solving skills are superior and is capable of handling difficult situations that arise in his roles. SCPS is very fortunate to have such a dedicated volunteer.
Pursuit of Excellence Award – Melvyn Mani
Melvin started in the SCPS's Mentorship Program for Vulnerable Youth in 2016. With the support of his mentor Jerry, Melvin gained a sense of civic pride while participating in the community safety programs. He developed a strong connection with his mentor resulting in a lasting friendship. Melvin was so inspired while participating in the programs, he successfully applied and participated in the RCMP Student Academy. Melvin successfully graduated from high school and is currently attending Kwantlen Polytechnic University. Melvin continues to volunteer with SCPS in our Citizens Community Safety Watch Program.
Newton Community Safety Tours: Samantha Mitchell
Guildford Community Safety Tours: Kushal Patel
Downtown Community Safety Tours: Amandeep Brar
South Surrey Community Safety Tours: Rob Gelderman
Fleetwood Community Safety Tours: Gazaldeep Cheema
Traffic Safety Program: Anny Zhang
Citizens Community Safety Watch: Amritvir Singh
Office Administration: Jasjot Sandhu
Special Events: Manveer Rai
LIFT High School Work Experience Program: Simone Saini
Surrey Crime Prevention Society is a volunteer based organization supporting community safety programs throughout the City of Surrey since 1984. SCPS currently has 350 volunteers primarily university and high school students committed to Civic Pride in Surrey. Volunteers work in partnership with the City of Surrey, Surrey RCMP, Metro Vancouver Transit Police, ICBC and more. Over the past five years, 1,600 volunteers generously contributed 145,000 hours towards the enhancement of community safety. For more information visit Surrey Crime Prevention Society.