SOHAN Singh Walia, who will turn 100 years old on Canada Day, is an inspiration to volunteers at Surrey's Gurdwara Dukh Nivaran Sahib that has been reaching out to frontline workers with meals.
Just last week, the gurdwara provided 150 packages of groceries to Surrey Jamea Masjid to wish Ramadan Mubarak to the Muslim community.
And they have been handing out groceries or cooked food to anyone who needs help for quite a few weeks now. They ask you to phone or text them at 604-780-2573 or 604-537-1440.
At the age of 99, Sohan Singh Walia, of course, has to be cautious because of the COVID-19 pandemic. But he has visited the gurdwara a couple of times to encourage the volunteers, do whatever he can to help and share his life's experiences with them.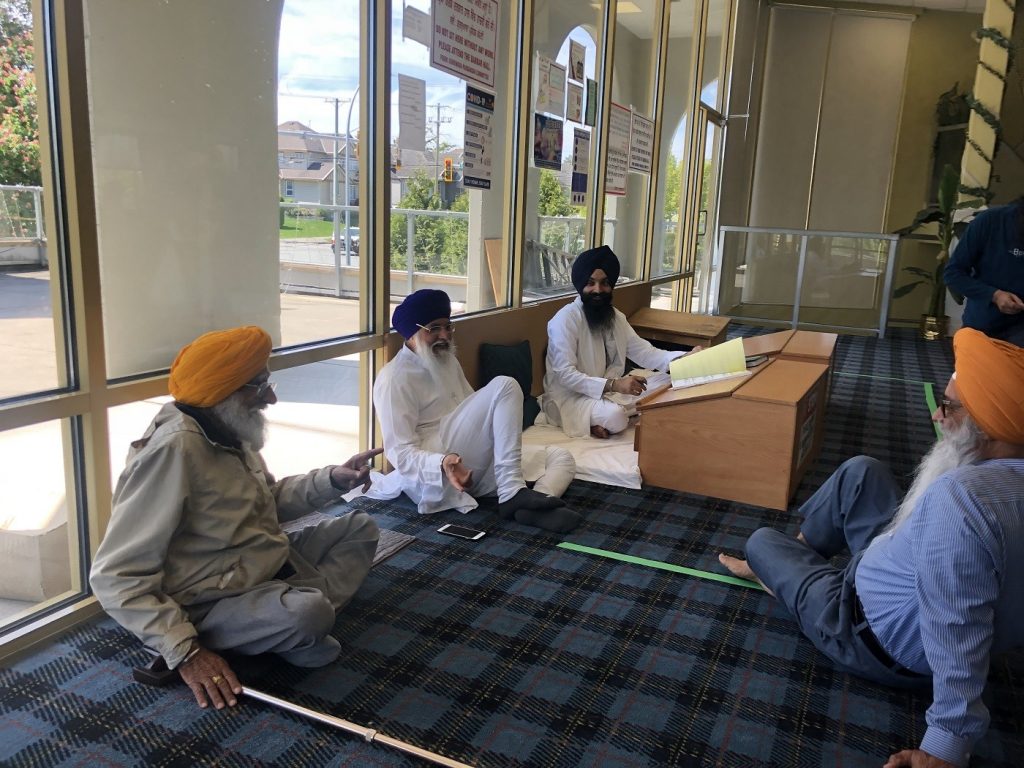 Ever since he came to Canada three decades ago from Ranipur village in Phagwara, Punjab, he's been involved in volunteer work ("seva") in various gurdwaras in the Lower Mainland.
He is a proud third great-grandfather (great-great-great-grandfather).
So how has he kept so fit for almost a century?
His son, Narinder Singh, who is the president of the gurdwara, told The VOICE that his father, who is a vegetarian, is a very disciplined person. "He only eats what he feels he needs. You can tell him, 'This is very tasty, just have a bit of it,' but he will firmly reject it."
He said his father was a keen cyclist both in India and here in Canada. He gave up cycling just two years ago. But he keeps on volunteering at the gurdwara.
All the congregation at the gurdwara wishes "Sardar Sohan" good health.