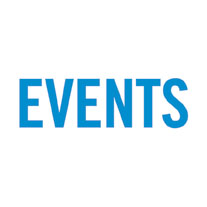 JOIN Surrey Libraries during Seniors Week (June 7 – 12) for Financial Literacy for Seniors Series as well as other programs.
All events are online. To register or learn more about these and other events, visit the events page at www.surreylibraries.ca.
Monday, June 7 / 2 p.m.
ESTATE PLANNING, INSURANCE AND TAXES – Learn about the basics of taxes, insurance and estate planning.
Tuesday June 8 / 2 p.m.
LIVING WELL ON RETIREMENT INCOME – Learn ways to increase income, reduce expenses and live on a retirement income without relying on credit
Tuesday June 8 / 2:30 p.m.
LITERATURE CLUB FOR SENIORS – Listen to short stories, poems, and other literary work and engage in discussions with others about literature.
Wednesday June 9 / 2 p.m.
75 WAYS TO SAVE ON HOUSEHOLD EXPENSES – Gain tips on how to save on household expenses. Bring your own ideas to share with the group.
Friday June 11 / 2 p.m.
MIND YOUR MONEY: THE PSYCHOLOGY OF SAVINGS – Understand marketing techniques and how to save money.