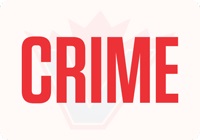 AN investigation is underway after a dead person was found in a wooded area along the border of Langley and Surrey.
Shortly before 11 a.m. on Wednesday, July 15, Langley RCMP and the Langley Fire Department responded to a report of a brush fire in the area of 46A Avenue and 196A Street. The fire was extinguished and a dead person was located in the area. The cause of death for this person has not been established, but it is being investigated as suspicious.
It was determined that this incident occurred within Surrey boundaries, and the conduct of the investigation was turned over to the Surrey RCMP General Investigation Unit.    
Police are currently in the evidence gathering phase.
Anyone with information about the circumstances surrounding the fire or death of the individual is asked to call Surrey RCMP at 604-599-0502 or, if they wish to make an anonymous report, contact Crime Stoppers at 1-800-222-TIPS or www.solvecrime.ca.