BY GIRA BHATT
Kwantlen Polytechnic University
ON Sunday, January 22, about 100 members of our community gathered at Surrey City Hall to celebrate the collaborative connections of seven agencies of Surrey who had come together to conclude BC Ministry of Public Safety Civil Forfeiture Award funded project "Strength-based Gang Prevention Programming for Youth and Families."
Surrey Mayor Brenda Locke along with City councillors Doug Elford, Mike Bose, Linda Annis, Rob Stutt and Pardeep Kooner, and MP Sukh Dhaliwal attended this event. The participating project partners were honored with a Certificate of Appreciation. The honorees were Dukh Nivaran Sahib Gurdwara, Nanak Sikh Gurdwara, Sikh Academy, South Asian Community Coalition Against Youth Violence (SACCAYV), Pacific Community Resources Society (PCRS), MOSAIC, and the Combined Forces Special Enforcement Unit of BC (CFSEU-BC).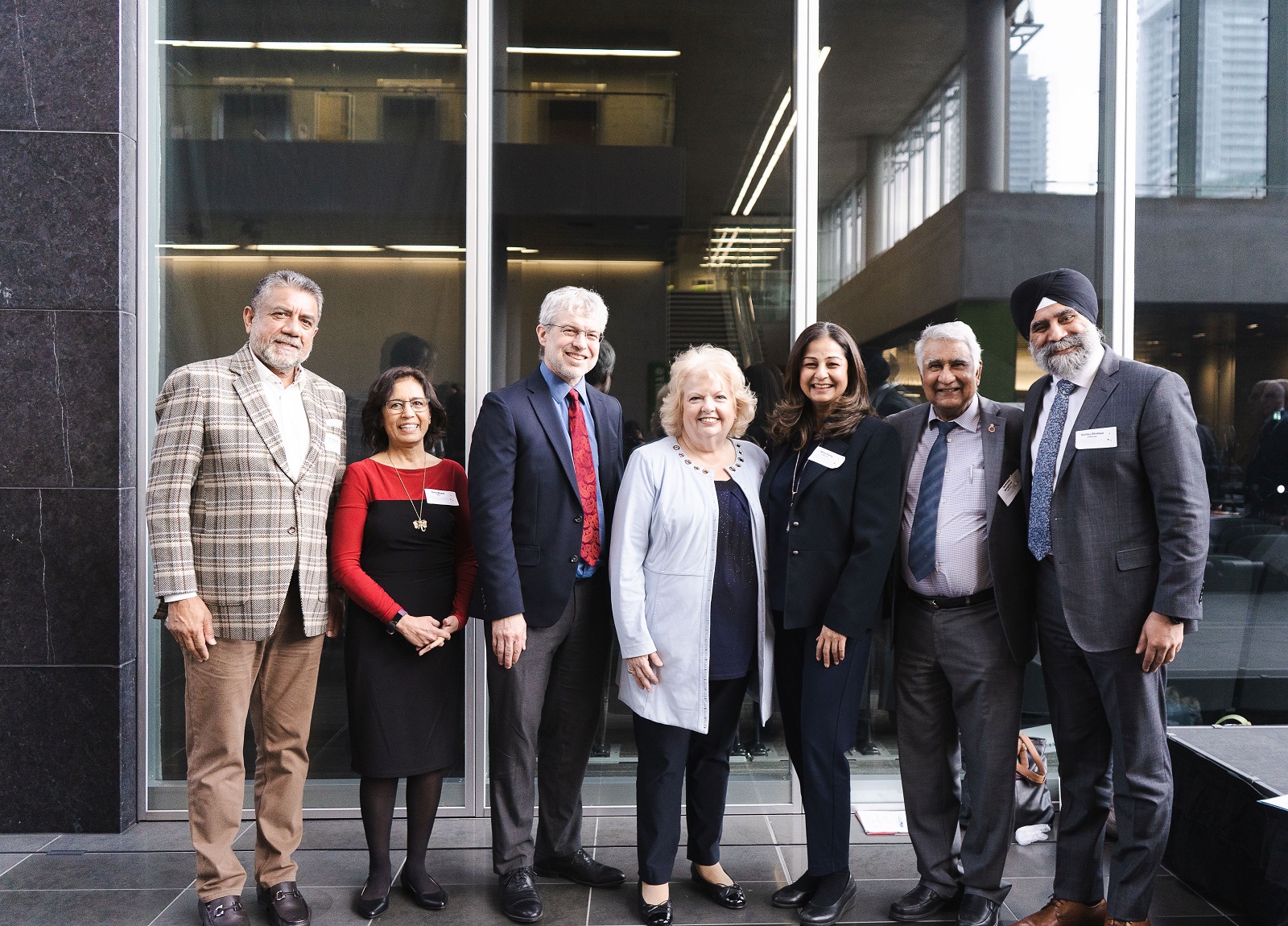 The project was a merging of community action and academic research on what makes for strong youth who would resist the lures and recruitment tactics of criminal gangs. The research needed to be integrated with existing youth programs at community locations.  It was at this juncture that the community groups came on board with their overwhelming support. Together they all worked to make their existing youth program evidence-based and interactive.
The uniqueness of this project was its focus on recognizing and building character strengths that research shows to be important such as gratitude, forgiveness, humility, being true to self, cultural identity. Program managers and youth facilitators of participating organizations completed training workshops. With the support of City of Surrey SAFE program and led by two academic researchers from  KPU, a total of four program managers and 15 youth facilitators attended training workshops learning to adapt the program guide to align with their agencies' mandate. Over 150 youth and 170 parents, including 15 grandparents, completed strength-based violence prevention interactive sessions, many of them attending all eight sessions.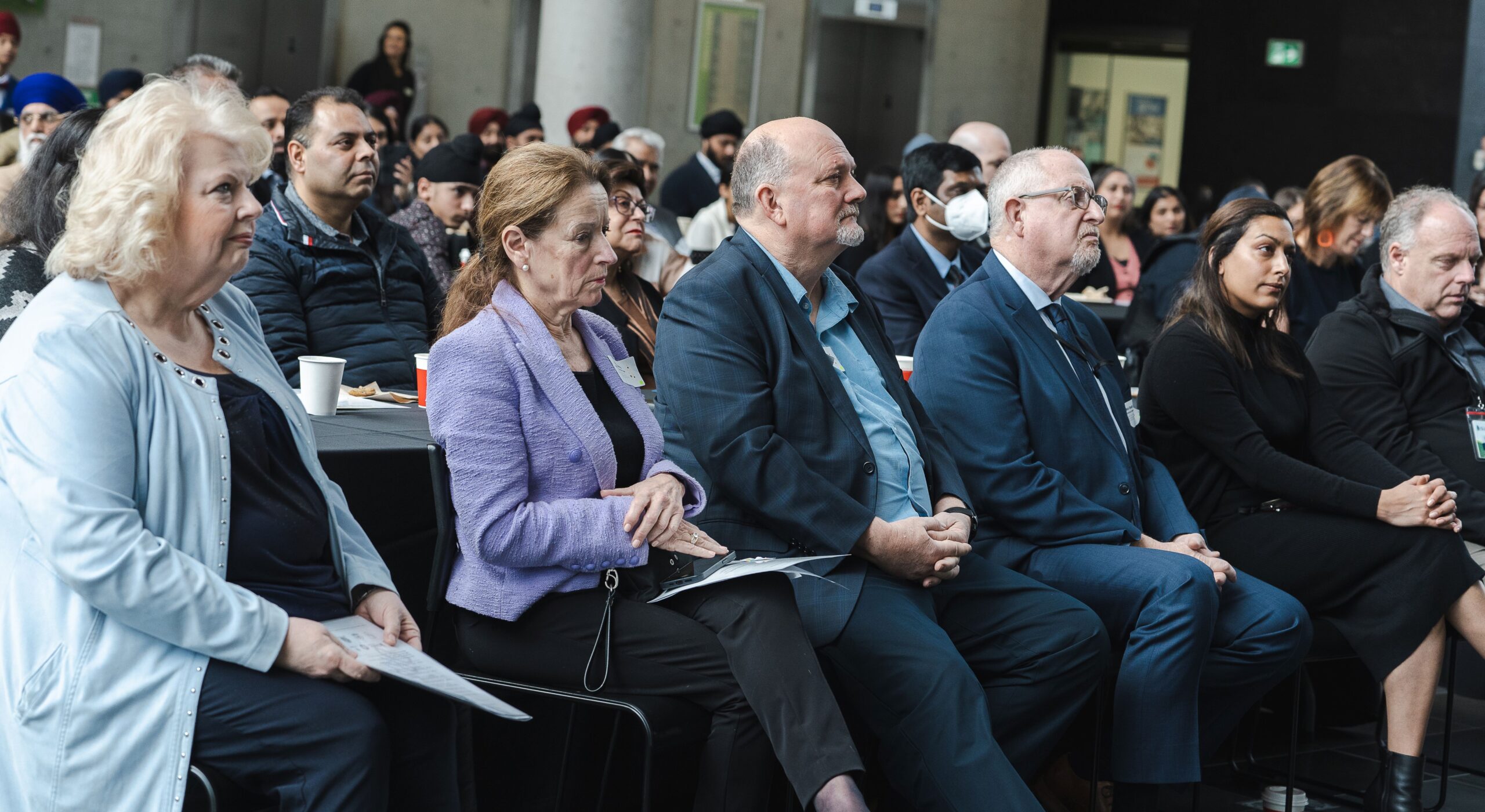 The event began with a warm welcome and a brief summary of the project by KPU members Dr. Gira Bhatt and Dr. Roger Tweed. Locke addressed the attendees and then gave out Certificates of Appreciation to the representatives of the project partner agencies who supported the project activities. Narinder Singh Walia, President of Gurdwara Dukh Nivaran Sahib, and the Youth Darbar program manager, Bhupinder Singh, along with youth leader Ajeetpal Singh Gill were acknowledged for offering eight Sunday sessions based on the findings of academic research and Guru's teachings. Baldeep Singh Nijjar, President of Guru Nanak Sikh Gurdwara, along with program manager, Bhupinder Kaur Biln, and youth facilitator Karambir Singh were honored on the stage.
Balwant Sanghera, past chair of the South Asian Community Coalition Against Youth Violence (SACCAYV) also accepted the honor. Also acknowledged were Sarjeet Purewal of the PCRS, Staff-Sgt.  Lindsey Houghton of CFSEU-BC, Harpal Singh of Sikh Academy, and Olga Stachova, CEO of MOSAIC. After being honored with a Certificate of Appreciation, Inspector Baltej Dhillon (Ret.), who is the Program Manager for the Crimes, Guns, and Intelligence Group with the CFSEU-BC, addressed the attendees, highlighting the importance of the "prevention" piece in the policing plans targeting criminal gangs. Ninu Kang, the current chair of SACCAYV, congratulated the youth who facilitated the strengths workshops. Two notable addresses were given by youth leaders Ajeetpal Singh Gill and Harveen Basra, who facilitated youth program sessions.
Locke later interacted with individual members to hear community voices on how best the City may move forward with these amazingly collaborative groups to make our youth and community stronger.