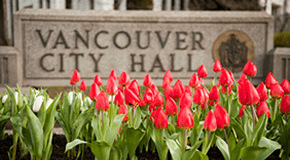 IN
the early stages of the mayoral campaign, former MP Kennedy Stewart has a lead over closest rivals Hector Bremner and Ken Sim.
Those are the findings of Mainstreet Research's Vancouver poll fielded September 4 and 5. The polls surveyed 862 Vancouver residents and has a margin of error of +/- 3.34% and is accurate 19 times out of 20."Stewart leads by just under 10 points to his closest competitor", said Quito Maggi, President and CEO of Mainstreet Research. "While this is a good sign for Stewart's campaign no doubt, we are still very much in the early stages and a lot can still change".
To read the full report with numbers, please click here. 
The current housing crisis dominates as the most important issue in this election campaign, with nearly 38% of Vancouver residents citing it as their principal concern.
"The message here is clear: a viable mayoral candidate must have a well-thought-out affordable housing plan," said Maggi. "Vancouver residents feel that it is a crisis and thus expect leadership."
The poll also found that 44% of residents are open to allowing foreign purchasing of homes, so long as they are taxed more. They also strongly support building more housing (64%), an empty homes tax (73%), and a provincial speculation tax (48% in favour compared to 27% opposed).
Only among the municipal parties that will be fielding mayoral candidates, the Non Partisan Association lead, with Vision Vancouver in second, and Yes Vancouver in third.
"We wanted to see what the relationship was between some of the mayoral candidates and their parties, which is why this time we excluded parties like the Greens and COPE Vancouver," said Maggi. "In that regard, we found that the party brands in each case are doing better than the individual candidates." he added.
"These parties will be included in our next Vancouver poll", concluded Maggi. "This might be the most interesting municipal election in Canada right now and certainly warrants more study." Maggi said.