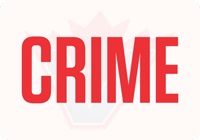 [responsivevoice_button voice="UK English Female" buttontext="Listen to Post"] 
VANCOUVER Police officers attempting to make an arrest on Thursday afternoon on East Hastings near Main Street, quickly found themselves in a volatile situation and had to call for additional officers.
A 17-year-old youth was under arrest for possessing a large machete and bear spray. He was resisting and yelling at the officers, and an angry crowd gathered to confront them. A metal water bottle was thrown from an onlooker, narrowly missing the head of one of the officers.
The youth, a Surrey resident, was taken into custody, and is facing charges of possessing drugs for the purpose of trafficking, carrying a concealed weapon, and possession of a weapon for a dangerous purpose.
Thirty-four-year-old Trevor Goesen, a Vancouver resident, was arrested a short time later for throwing the bottle. He was also found to be in possession of a large machete and bear spray, and is facing a charge of assault related to possession of a weapon to be used against a police officer. He is also believed to be in breach of several court-ordered conditions.
A third man, aged 20, was arrested for breach of the peace.
"The officers' quick actions helped resolve a volatile situation, and remove two dangerous offenders and several weapons off the streets," said Sgt. Jason Robillard.