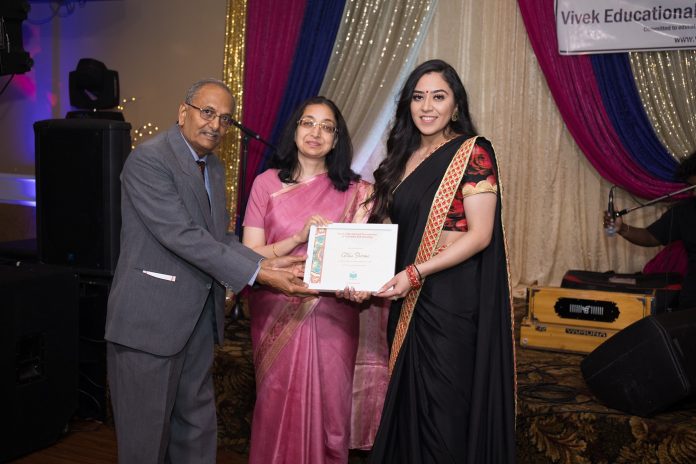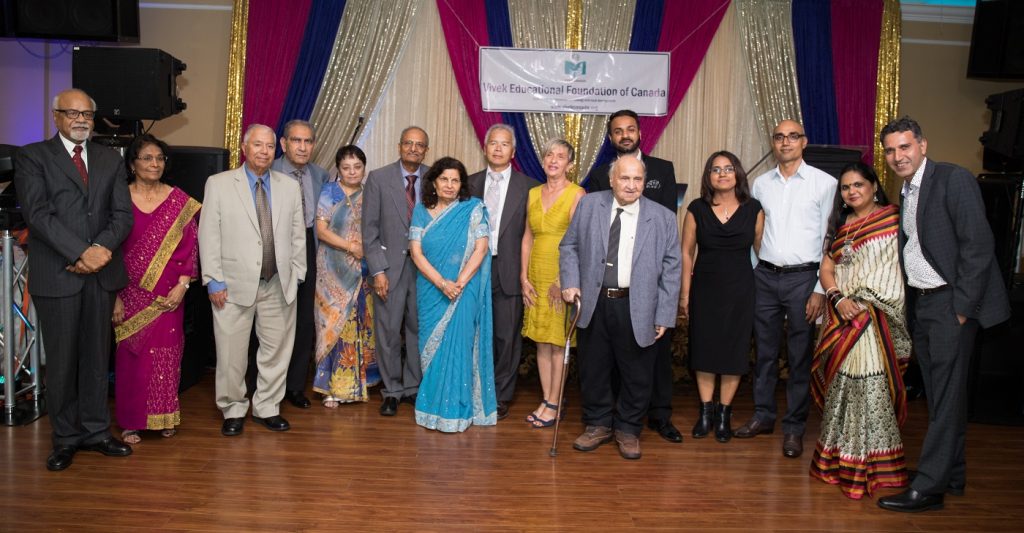 VIVEK Canada hosted a fundraising dinner in support of education for rural children in India on September 6 at Surrey's Khanna Banquet Hall. India Cultural Association (ICA) of Vancouver was the organizing partner.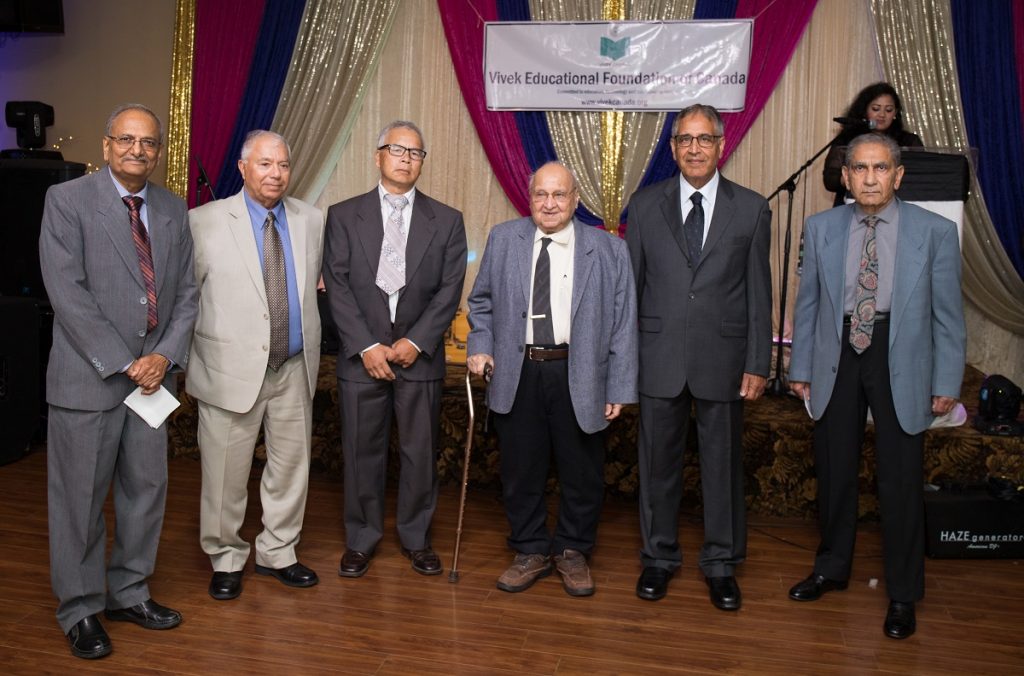 "We would like to humbly thank and acknowledge those who have graciously donated with open hearts their time, funds and efforts towards this event," said Dr. Harmesh Sidher, President, Vivek Canada.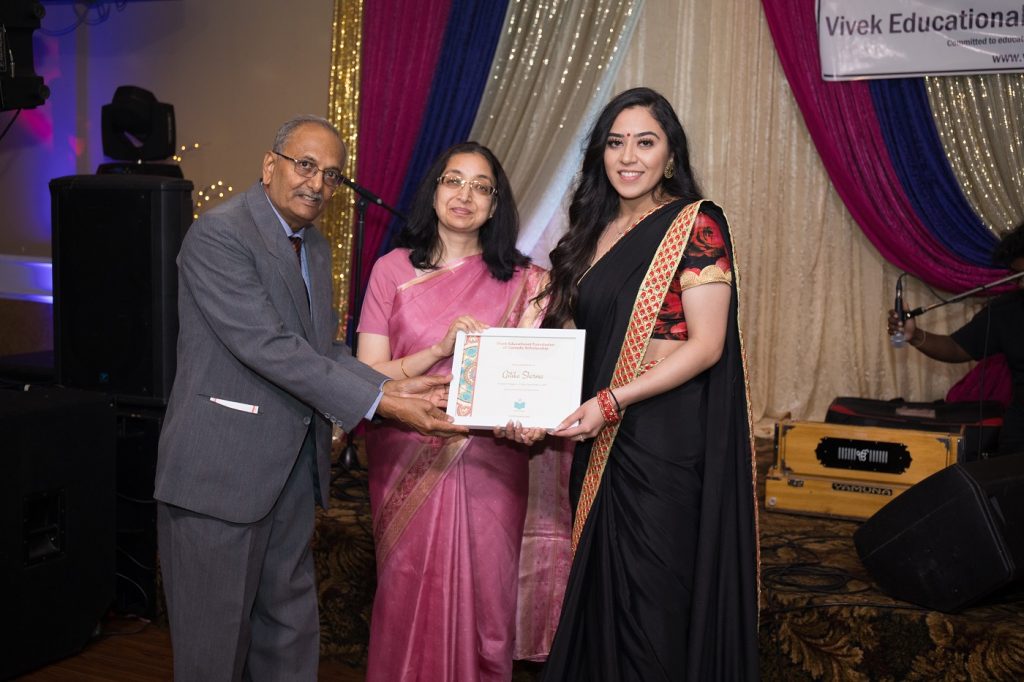 Vivek Canada appreciated the presence and involvement of Indian Consul General Abhilasha Joshi (see photo above).
To promote gender equality and empower local youth, Vivek Canada awarded two scholarships of $1,000 each to Gorisha Agarwal and Gitika Sharma.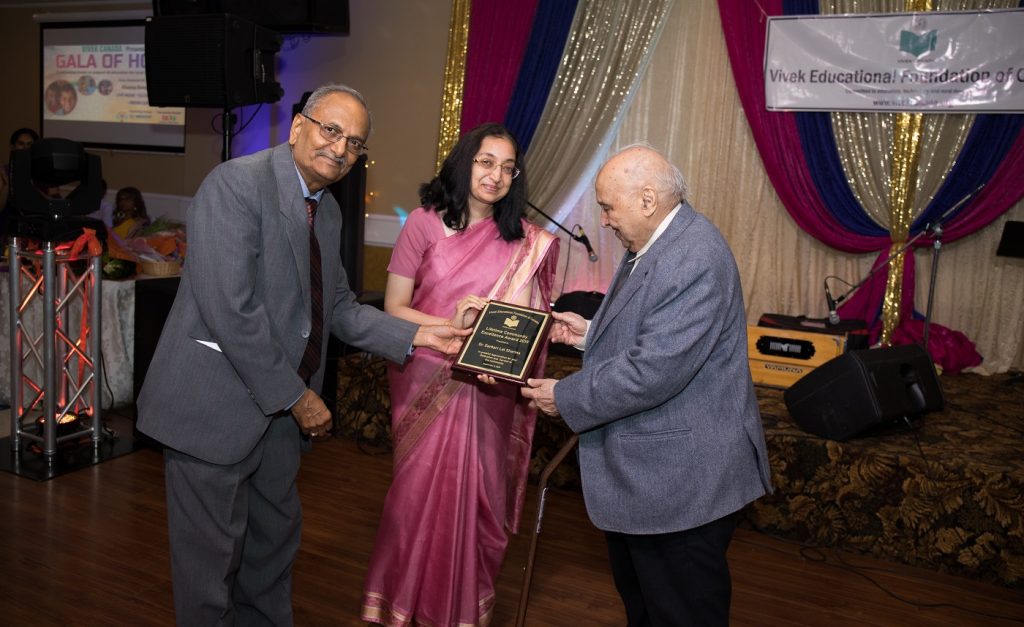 Award recipients received their scholarships from Joshi who joined Vivek Canada in celebrating and recognizing the achievements of Dr. Darbari Lal Sharma (see photo above).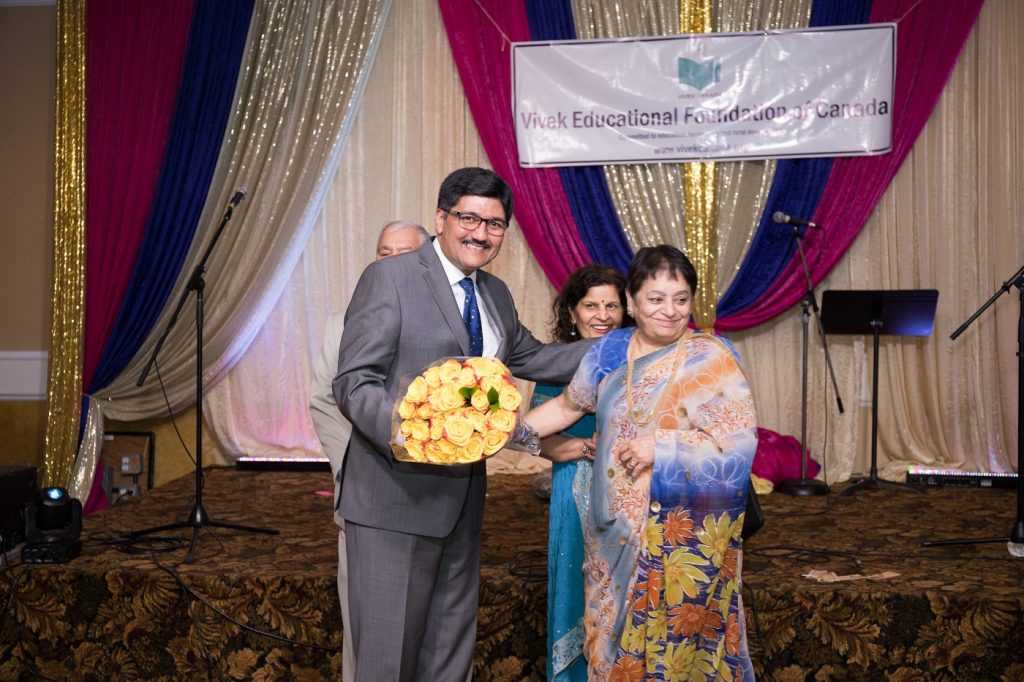 Gala of Hope keynote address was given by Dr. Nemy Banthia, CEO and Scientific Director IC-IMPACTS.
Vivek Canada is a registered Canadian non-profit organization committed to education, technology and rural development. Since 2006, over 1,200 children have completed their elementary school education.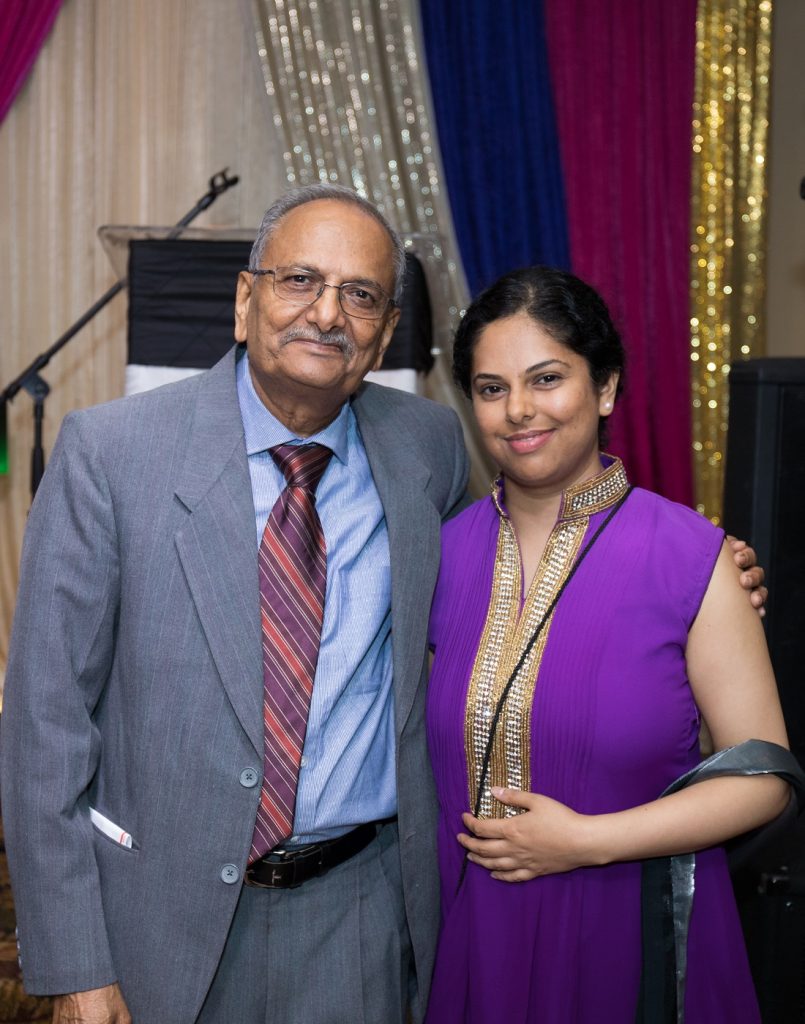 To learn more about Vivek Canada, to volunteer or donate, visit: https://vivekcanada.org/