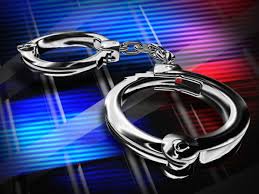 SEVEN Indian Americans were arrested for allegedly inappropriately touching several young girls on Memorial Day at Golfland Sunsplash water park in Roseville, police said.
The men were booked Monday night on suspicion of lewd acts with a child under 14 years of age, as well as conspiracy to commit a crime.
Those arrested: Gursharanpal Banga, 34, Manpreet Dhillon, 26, Lakhveer Gill, 30, Baljinder Khaira, 38, Balwinder Malhi, 32, Dharampal Singh, 21, and Harpreet Talwar, 18.
Rob Baquera of the Roseville Police Department told media: "It appears that the individuals worked in a coordinated fashion to get a young victim near them or around them and then they proceeded to inappropriately touch the victims. The kids involved in this situation reported it to onsite security and onsite security immediately reported it to the police department. That's how we were able to apprehend these individuals."
Roseville is the largest city in Placer County, California, in the Sacramento metropolitan area.
Steve Rodgers, general manager with Golfland Sunsplash, told the media: "These guys were, I think they were, acting up because they were getting saved in all the pools. I don't know if they could swim. They acted like they couldn't swim."
Sunsplash officials said in a statement: "We at Roseville Golfland Sunsplash take allegations of this nature very seriously. We are committed to providing a safe environment for all of our patrons. We contacted the authorities immediately and will fully cooperate with law enforcement agencies investigating this matter. We are unable to discuss any details involving any ongoing investigations."