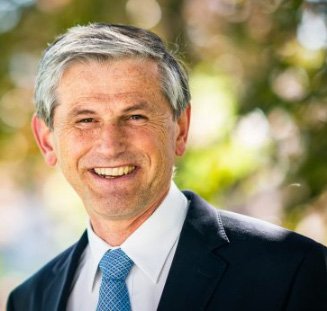 A Vancouver Sun report published this week shows that when BC Liberal Leader Andrew Wilkinson was Minister of Citizens' Services, he led a sell off of $1 billion in publicly owned properties, including 21 sites in Surrey – more than any other community.
BC NDP Minister of Citizens' Services Jinny Sims notes that Wilkinson's sell-off happened while the BC Liberals were cutting taxes for the richest 2% of British Columbians.
"Andrew Wilkinson sold off land in Surrey to pay for tax cuts to the richest 2%," said Sims. "He helped his rich friends cash in while giving up possible sites for much needed schools and hospitals. He's shown that when given the chance, he'll put his rich donors first and make everyone else pay for it."
Sims says that as one of the fastest growing communities in BC, Surrey was particularly hard hit but the land sales.
"If any community needed this land, it's Surrey," said Sims. "The decision to sell these lands shows that Andrew Wilkinson and the BC Liberals weren't planning to build schools and hospitals here."
In opposition, the NDP fought against Wilkinson's sell-off. In 2017, Sims stood at a the proposed site of a new Surrey hospital, which had been sold off by Wilkinson and Christy Clark. (Video)
"Andrew Wilkinson's BC Liberals left people in Surrey behind for years. We have a lot of work to do, but we're on the right track now by building new schools and planning for a new hospital," said Sims. "Andrew Wilkinson would undo our progress and take us back to a time when the top 2% got all the breaks. We can't afford to take that risk."